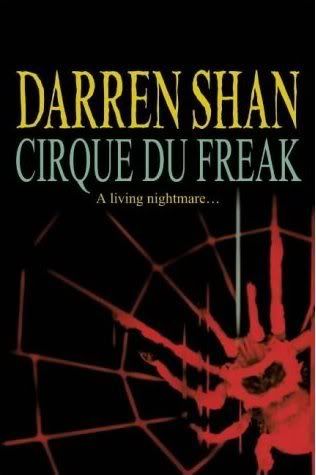 Darren Shan seems like your average boy - he likes playing football with his mates, passing notes in class and loves spiders. Then, one day, his best mate Steve gets tickets for a banned freak show and Darren starts experiencing things that no average boy would dream of.
Cirque Du Freak
was such a fun book to read! It's only short, at just under two hundred pages, but includes everything a good scary book should: humour, adventure, thrills and chills.
After reading many, many vampire books, I didn't think Darren Shan could produce anything different in terms of the mythology. However, I was proved wrong! He has taken some of the age-old vampire conventions and mixed them with new, innovative ideas and formats (I especially like how you get turned into a vampire, and how the ageing is different).
Darren Shan is clever in his use of horror, with many of the more gruesome scenes being left to the imagination. This doesn't take away from the overall feel of the book though, which is quite haunting and atmospheric.
Once I started
Cirque Du Freak
, I couldn't put it down. I was immediately drawn into the story, as well as the characters of Darren and Mr Crepsley, and very nearly started the next in the series straight away.
Although this series (
The Saga of Darren Shan
) of twelve novels is aimed at younger teenagers, I still found it immensely enjoyable, and will be reading the remaining eleven books as soon as possible.