Today is a cool day, as I have my first ever author interview!

C.K. Kelly Martin, author of the amazing novel I Know It's Over and the upcoming One Lonely Degree (published on May 26th), very kindly answered some questions for me, which I've posted below...

----------

Q. How did you become a writer? Was it always something you wanted to do?

Writing stories is something I've done on and off since I was seven. I'm not sure exactly when I figured out that I wanted to write as a career but definitely by my later years in high school it was something I'd come to assume that I'd get around to doing eventually. For quite a few years I just didn't feel ready somehow and looking back I don't think I was emotionally prepared to make that commitment. In university, where I was a film major, I watched (and analyzed) tons of amazing movies and after I graduated I flew over to Ireland and hung out there for years. Those just felt like the right things to be doing at the time – and that the writing would wait. It wasn't until I was on the verge of moving back to Canada that I started writing my first YA novel. From then on it was lots and lots of writing, querying and waiting for a breakthrough.

Q. What are some of your favourite YA books? Do you have a favourite author?
My list is so long! There's just so much great YA stuff out there that I virtually never read anything twice. I could go on and on but here are a bunch of YA novels I really love The Perks of Being a Wallflower - (Stephen Chbosky), Before I Die (Jenny Downham), Tyrell (Coe Booth), Boy Toy (Barry Lyga), Sweethearts (Sara Zarr), Let's Get Lost (Sarra Manning), Cracked Up To Be (Courtney Summers), Life As We Knew It and The Dead and the Gone (both of Susan Beth Pfeffer's asteroid novels), The Parallel Universe of Liars (Kathleen Jeffrie Johnson) and How I Live Now (Meg Rosoff). I admire pretty much everything by E.R. Frank, Sarah Dessen and Joyce Carol Oates too but I can't stay I have one favourite author. I will admit, though, that I'm in serious awe of Margaret Atwood and Ian McEwan and that I liked A History of the World in 10½ Chapters by Julian Barnes so much that when I went to a signing I could barely say two words to him.
Q. Is any part of your debut novel, I Know It's Over, based on true events, or is it purely fiction?
The only parts that aren't purely fiction are very minor incidents – the conversation Nick overhears in the park between the little girl and her mother and the kid Sasha babysits who likes to climb on the roof and play with his dad's saw. The conversation closely resembles one I overheard on a train; I was really surprised that someone so young would be worried about her mother's mortality so it stuck with me. And I actually used to babysit a boy exactly like Elijah. When he was out of the room you never knew what trouble he could be getting into.
But the story's events are mainly inspired by the Third Eye Blind song Ten Days Late about a guy who learns his girlfriend is pregnant.
Q. I've never come across a male narrator in this type of novel before. Why did you choose to write the story from Nick's perspective, rather than Sasha's?
I love the Third Eye Blind song and it made me think about unexpected pregnancy from a viewpoint that I hadn't before so I wanted to explore that.
There are a few other books out there that take the male perspective on pregnancy too – The First Part Last, Hanging on to Max, and Slam.

Q. You've managed to write Nick's character so well, almost as if you've been in his situation yourself. Was it difficult to be in the head of a sixteen year old boy?
Personally I think gender is often more about how children are socialized rather than inherent differences between the sexes. We learn very young that behaviour which is acceptable if you're a boy often isn't if you're a girl and vice-versa. I read an article in The New York Times not that long ago about a ten year old boy who joined his school double dutch team and was initially harassed because of that. Society assigns many different expectations and rules depending upon our gender (and race, age, religion, class, etc.) but underneath that there's a core personality which reacts to those rules and expectations.
So I think writing about any point of view outside our own requires that we be aware of these rules and expectations and that writing from Nick's point of view wasn't any more difficult than writing from the female main character's in One Lonely Degree. Once I started looking at life through Nick's eyes that point of view quickly became second nature, like I was just tapping into a real person's life.

Q. The book contains a few scenes that are perhaps aimed at an older YA audience, in terms of sexual content. Did anyone ever have any censorship issues when it came to editing, or were those scenes left exactly as you wrote them?
My editor and I were really on the same page when it came to I Know It's Over, which is something I'm so grateful for. When the book was shopped around I did get some negative feedback from various publishers about the sexual content (although I don't think the scenes are gratuitous) and the pregnancy but my editor didn't have any problem with the scenes. They remain very similar to how I originally wrote them. Most of the feedback I've had about the book's sexual content since it's been published has been positive, which is a pleasant surprise. I was kind of bracing myself! Having said that, I know my agent has been finding this book a challenging sell internationally – lots of countries don't want to touch it because of the subject matter and that's a shame.

Q. What is your favourite scene in the book and why?
This is a really good question and something I've never considered before but I guess I'd say the scene in Sasha's room near the end of the book because, although it's very painful and raw, that scene feels like where the entire book has been headed. It almost feels like a moment we shouldn't be intruding on, something that should've just been between them. When I think about the book this scene is the one that usually jumps out at me.

Q. Do you like the cover? Did you have any input into the design or image used?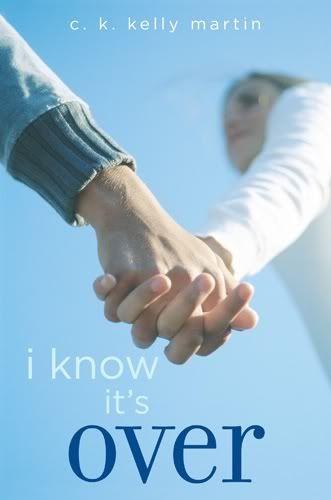 The initial proposed hardcover image was a different picture (from the same photo shoot) of the guy's legs in the background and the girl sitting on the side of the bed. To me it seemed overly bright in tone so not really representative of the book. My editor and I were discussing it and I remembered that she'd mentioned this really cool shot of the girl walking away so the designer reworked the cover and used that image, which I'm really fond of.
But now the book's gotten a makeover for the paperback [see above] and that's very different again. This was an image I didn't see until afterwards but I like it too. Initially I think I preferred the hardcover but the paperback's really growing on me. It looks so fresh and happy, which is an interesting contrast to the title.
For the One Lonely Degree cover my editor asked for me for fairly detailed descriptions of the two main characters and when I saw shots of the two kids they'd cast the resemblance to my vision of them was uncanny. I can't wait to see what the cover of The Lighter Side of Life and Death will look like.

Q. If you could choose any one song to describe the book, what would it be and why?
I have to name two songs here because I just can't choose between them. The first, of course, is Ten Days Late, but the other is a tune by defunct Canadian band Joydrop. The song's called Sometimes Wanna Die (http://www.youtube.com/watch?v=uyBsQ5lYaVE) and every time I hear it I think of Nick. So many of the lyrics vividly describe how he's feeling at various points in the book. This especially:
"And the space where we meet
Is different from the rest
And I just can't seem to forget that"
But the part about needing the voice of a good friend and really the whole song in general. I listened to both these songs a lot while writing I Know It's Over and they really helped put me in the right headspace.

Q. Can you tell us anything about your upcoming books, One Lonely Degree and The Lighter Side of Life and Death?


One Lonely Degree is about a fifteen year old girl named Finn who has always felt like an outsider in a world of pack animals. That feeling intensifies when something bad happens to her at a party. The only person she really trusts or feels on the same wavelength with is her best friend, Audrey. But then Finn's childhood friend Jersy moves back to town and she develops bigger feelings for him than she can handle so lets Audrey, who also sees his appeal, go out with him. That situation is fine for a long while, because it means Finn gets to remain good friends with him. Then Audrey goes away for the summer which leaves Jersy as the closest person to Finn. And those initial big feelings she had for him aren't really gone so things get very, very complicated.
I'm in the middle of doing revisions for The Lighter Side of Life and Death right now and am having so much fun diving back into it. The main character's sixteen year old Mason, who has just had the best night of his life when the book opens. He celebrates his final performance as one of the stars of the school play by partying with all his friends and falling into bed with one of his best friends, a girl he's had a crush on for years. He thinks this is an amazing thing to have happened and she thinks it's a huge mistake and doesn't want to have anything to do with him. His other best friend's also angry because he has a thing for the same girl and meanwhile Mason's future stepmom and her family are moving in, which is a weird adjustment for him. In the middle of this mess a twenty-three year old woman walks into Mason's life and he's not sure where their chemistry is taking them but he has some big hopes about it!

Thanks so much for having me over here to talk about I Know It's Over and my other books, Jenny!
----------
A huge thanks to C.K. for doing this, and I hope you enjoyed reading her brilliant answers! What do you all think of the new paperback cover art? Do you prefer it to the hardcover?

For more info on C.K.'s books, you can visit her official site here. There's a great feature called 'extras', which shows some of her original book cover concepts, as well as a blog and news section.
Happy reading, everyone!