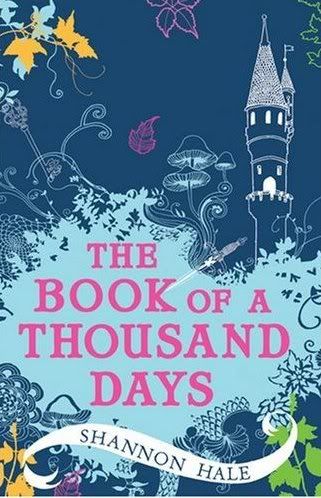 When Dashti, a maid, and Lady Saren, her mistress, are shut in a tower for seven years for Saren's refusal to marry a man she despises, the two prepare for a very long and dark imprisonment. As food runs low and the days go from broiling hot to freezing cold, it is all Dashti can do to keep them fed and comfortable. But the arrival outside the tower of Saren's two suitors—one welcome, and the other decidedly less so—brings both hope and great danger, and Dashti must make the desperate choices of a girl whose life is worth more than she knows.
I honestly thought I'd hate this book, purely because it's based on a fairy tale (
Maid Maleen
by The Brothers Grimm). Instead, I really enjoyed it, and ended up reading it in one go. It was very unusual, yet strangely compelling.
I loved the characters, the diary format, the illustrations and the unexpected twist towards the end. Looking back, I can see that there were a few hints to the twist, but none obvious enough to make me guess the ending.
Dashti was a brilliant narrator, and I enjoyed every minute of her recollections. She was brave, loyal, intelligent, and a true heroine in every sense of the word. Lady Saren, on the other hand, took me a while to warm to. I found her whiny and selfish, and couldn't understand Dashti's dedication to her. By the end of the book, I liked Saren, and sympathised with her situation. She redeems herself in the final few pages, and, thanks largely to Dashti, gains confidence and a place in the world. I also loved khan Tegus, the lead male character. He was well written and endearing, and his relationship with Dashti was sweet and honest.
Shannon Hale has a lovely writing style, and it's one that keeps you reading straight through to the end. The illustrations were also a nice touch, and added a fairy tale element to the book.
The Book of a Thousand Days
was very different to anything I've read before, and was a nice change. I may read more of Shannon Hale's books in the future, and would like to thank her for getting me over my aversion to fairy tales. They're not as bad as I thought!