I was just searching around the 'net for anything Markus Zusak related, when I came across some news. It would seem that
The Book Thief
has been optioned for a movie, and has a tentative release date of 2010. I don't know how I missed this, but I did. I'm actually quite horrified at the thought of it... this is the one book I hoped would never get the movie treatment.
I'm sure the producers would try their hardest to do the book justice, but I just can't see it translating well to the big screen. And I don't want it to. The words are too beautiful to be said out loud, and I think the whole feel and point of the book would be lost in a movie screenplay.
Hmm. Does anyone else have any thoughts on this? Am I being too harsh? Would it make an amazing movie?
Anyway, in honour of
The Book Thief
and its utter perfection, here's a cover gallery of US, UK and AU printings. I couldn't find any others, but please post a link if you know of any different editions!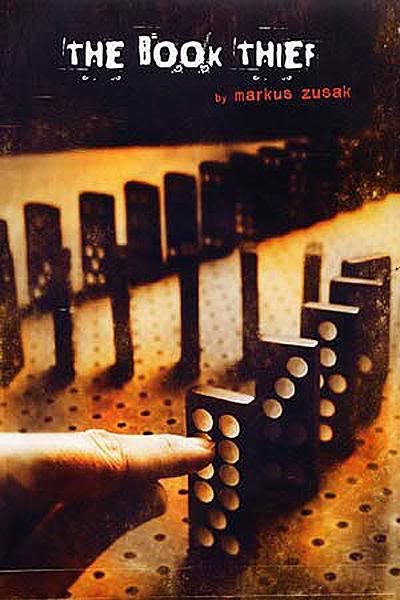 [L-R: UK teenage hardcover / US / UK adult hardcover / Australian / UK teenage paperback].
Out of interest, which is your favourite? I'm a big fan of the UK adult cover - there's something haunting about Liesel dancing with Death. I also like the US one, dominoes... like it's telling us that we all fall down eventually. Okay, enough of my rambling.
Movie thoughts, please!