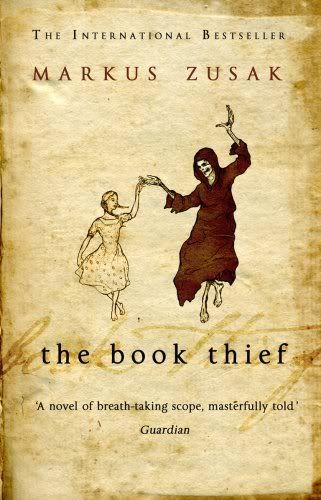 As well as being my second favourite book,
The Book Thief
also has one of my favourite covers.
It's simple and unusual, yet manages to say so much through the single image of Liesel dancing with Death. I've seen many other covers for this book, and I still think this one is the most effective (though I like the US domino one too).