In My Mailbox idea from Kristi @ The Story Siren.
-----
Life, Interrupted
by Damien Kelleher
(ARC - thanks to Piccadilly Press for this one).
Luke's world is turned upside down when his mum collapses at the hospital where she works as a nurse. Fourteen-year-old Luke and his football-obsessed younger brother Jesse each cope in their different ways, and, as time passes, they must confront some painful truths.
Honest, funny and deeply moving, this is a story about facing the worst and surviving.
-----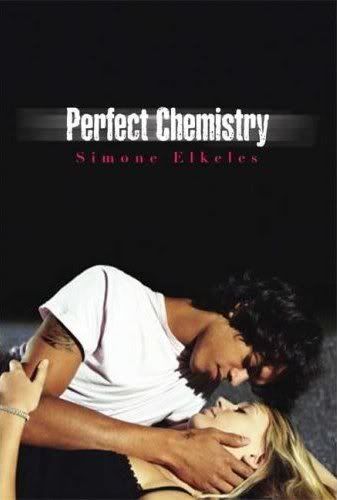 Perfect Chemistry

by Simone Howell
When Brittany Ellis walks into chemistry class on the first day of senior year, she has no clue that her carefully created "perfect" life is about to unravel before her eyes. She's forced to be lab partners with Alex Fuentes, a gang member from the other side of town, and he is about to threaten everything she's worked so hard for—her flawless reputation, her relationship with her boyfriend, and the secret that her home life is anything but perfect.
Read my review
here
.
-----
Raven

by Allison Van Diepen
Zin dances with fire in every step, speaks in a honey-sweet voice, and sees with eyes that can peer into your soul. Nicole's friendship with him is the only thing that saves her from the boredom of school and the turmoil of her family life. It's no wonder she is madly in love with him. But she can't understand why he keeps her at a distance, even though she can feel his soul reaching out for hers.
Zin is like no man Nicole has ever met, and he carries with him a very old secret. When Nicole uncovers the truth, her love may be the only thing that can save him from it.
-----
The Season

by Sarah MacLean
Seventeen year old Lady Alexandra is strong-willed and sharp-tongued -- in a house full of older brothers and their friends, she had to learn to hold her own. Not the best makings for an aristocratic lady in Regency London. Yet her mother still dreams of marrying Alex off to someone safe, respectable, and wealthy. But between ball gown fittings, dances, and dinner parties, Alex, along with her two best friends, Ella and Vivi, manages to get herself into what may be her biggest scrape yet.
When the Earl of Blackmoor is mysteriously killed, Alex decides to help his son, the brooding and devilishly handsome Gavin, uncover the truth. But will Alex's heart be stolen in the process? In an adventure brimming with espionage, murder, and other clandestine affairs, who could possibly have time to worry about finding a husband? Romance abounds as this year's season begins!
-----
The ABC's of Kissing Boys

by Tina Ferraro
Parker Stanhope has played soccer practically since she could walk. And now that she's a high school junior, everything she's worked for is finally coming together. She's paid her dues on the field, and as an upperclassman, she's a shoo-in for the varsity team. But that's not what happens.
This year, Coach Hartley moved up every JV player but two—and one of those two was Parker. Now, she's stuck with the freshmen, her friends are cutting her loose, and her love of the game is seriously beginning to fail. But Parker is determined to get her life back. She has to get on the varsity team, and she has the perfect plan. All she needs now is the right kind of coach.
Read my review
here
.
-----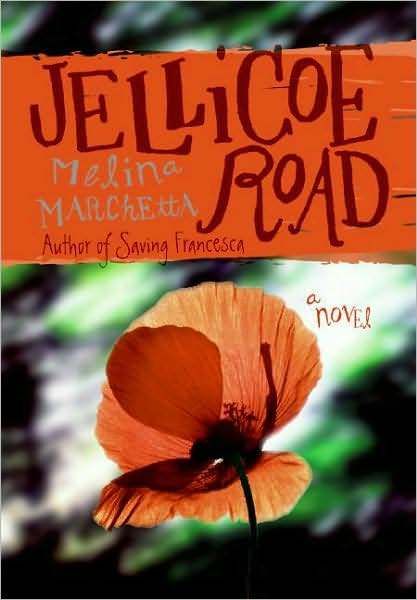 Jellicoe Road

by Melina Marchetta
Abandoned by her mother on Jellicoe Road when she was eleven, Taylor Markham, now seventeen, is finally being confronted with her past. But as the reluctant leader of her boarding school dorm, there isn't a lot of time for introspection. And while Hannah, the closest adult Taylor has to family, has disappeared, Jonah Griggs is back in town, moody stares and all.
In this absorbing story by Melina Marchetta, nothing is as it seems and every clue leads to more questions as Taylor tries to work out the connection between her mother dumping her, Hannah finding her then and her sudden departure now, a mysterious stranger who once whispered something in her ear, a boy in her dreams, five kids who lived on Jellicoe Road eighteen years ago, and the maddening and magnetic Jonah Griggs, who knows her better than she thinks he does. If Taylor can put together the pieces of her past, she might just be able to change her future.
-----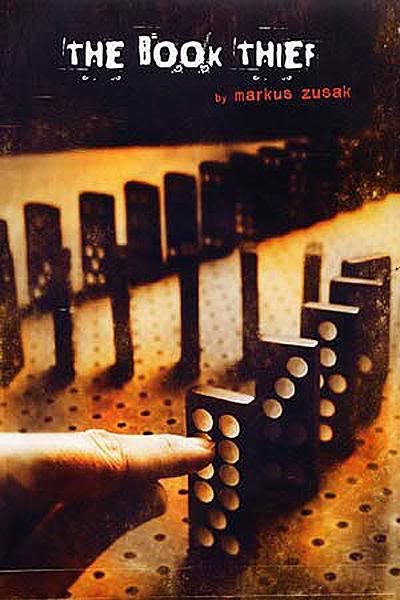 The Book Thief

by Markus Zusak
(My friend got me this US edition from New York, as I'm trying to get hold of as many different covers as I can. Three down, two to go!)
Nine-year-old Liesel lives with her foster family on Himmel Street during the dark days of the Third Reich. Her Communist parents have been transported to a concentration camp, and during the funeral for her brother, she manages to steal a macabre book: it is, in fact, a gravediggers' instruction manual. This is the first of many books which will pass through her hands as the carnage of the Second World War begins to hungrily claim lives. Both Liesel and her fellow inhabitants of Himmel Street will find themselves changed by both words on the printed page and the horrendous events happening around them.
Read my review (from a while ago)
here
.