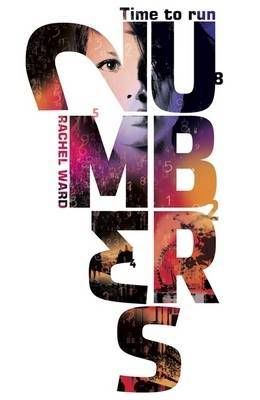 Since her mother's death, fifteen-year-old Jem has kept a secret. When her eyes meet someone else's, a number pops into her head - the date on which they will die. Knowing that nothing lasts forever, Jem avoids relationships, but when she meets a boy called Spider, and they plan a day out together, Jem foresees a chain of events that will shatter their lives forever.
Rachel Ward has managed to write a realistic, gritty thriller that instantly pulls you in, and which leaves you with more questions than answers.
This book really got me thinking about what I'd do if I knew when people were going to die, what I'd do differently, and how I'd cope with it. It's an original concept that I haven't come across before, and is one of the things that I liked most about the book.
Numbers
is set in late 2009, in the London, England area. Everything is perfectly described and brought to life, and you really believe that Jem and Spider could easily be people we know.
The character development is good, and we learn a lot about Jem's past, and why she's as closed off as she is. Since her Mother died, and she started seeing people's death dates, she's kept herself to herself, and hasn't let anyone get to know her. This all changes when she meets Spider, whose death date she sees immediately, and which is fast approaching. They form a relationship that quickly progresses past friendship, and is an area I wish would have been explored more, as I often thought the romantic chemistry was slightly lacking.
The pace of the book starts off quite fast, gets a bit slow in the middle, but picks up again towards the end. It all begins when Jem and Spider witness a terrorist attack, and flee the scene. They are then suspects in the police investigation and go on the run across London and the neighbouring towns. It's interesting to see how people survive when they're left to their own devices, and again, made me wonder how I would fare in a similar situation.
I loved the secondary characters (Simon, Britney and Karen), the realistic setting and the twists at the end, which I wasn't expecting. I'd also buy this book for the cover alone: it's one of the nicest designs I've seen for a long time!