As some of you may know, I work at a large UK Borders store, which is situated on a retail park. I love seeing pictures of the YA sections in US stores (it looks like heaven!), and I thought that some people may be interested to see what our Teenage section looks like.
In comparison to the US, things are very different over here: we have less books, different covers, mostly paperbacks, and a smaller selection, due to the fact that hundreds of books aren't even published in the UK.
Click on the images to make them huge, and let me know what you think!
The Teenage section: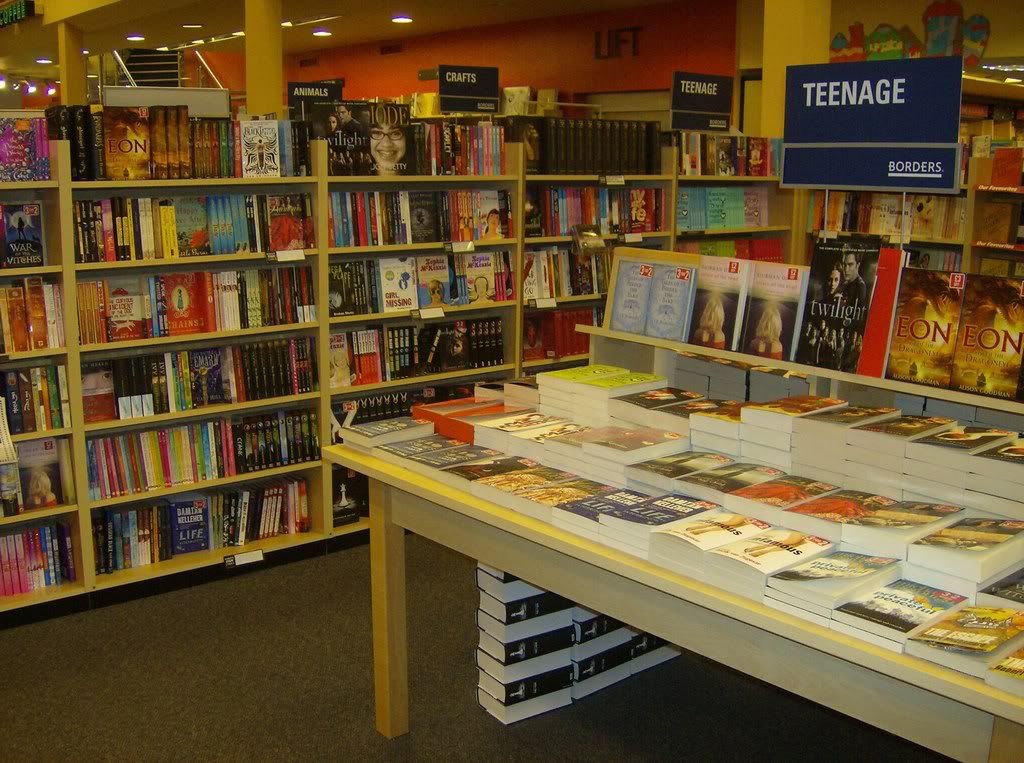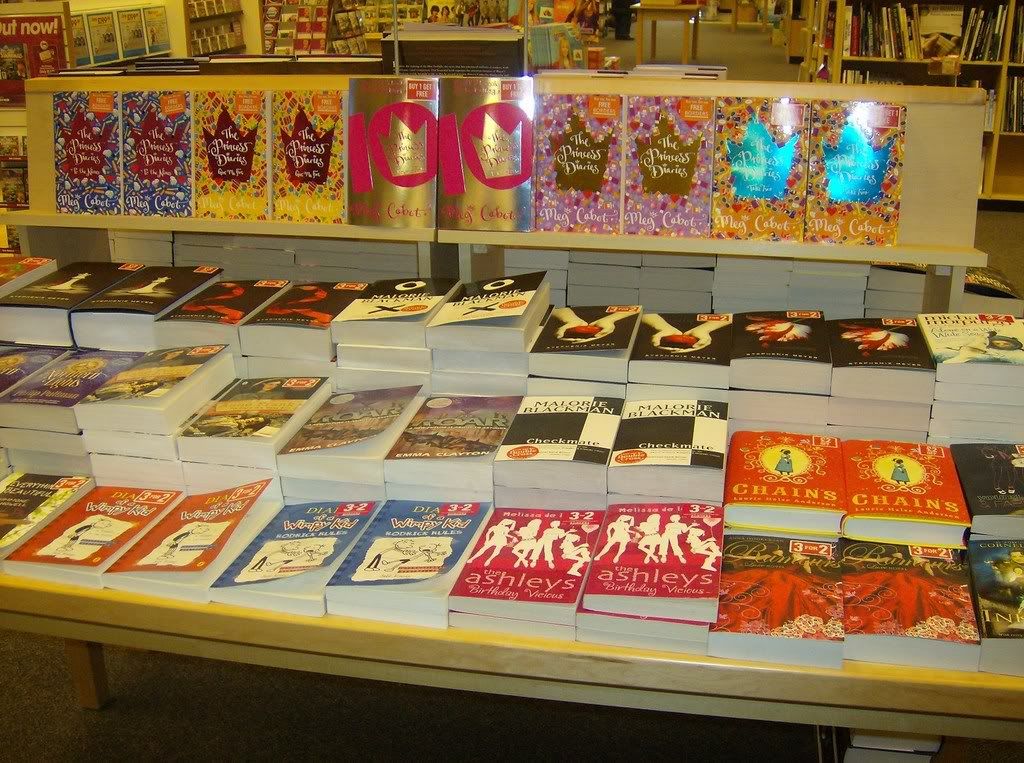 One of many Stephenie Meyer/
Twilight
displays, and my recommends shelf (someone bought the copy of
Twilight
with my review on it! Grrr!):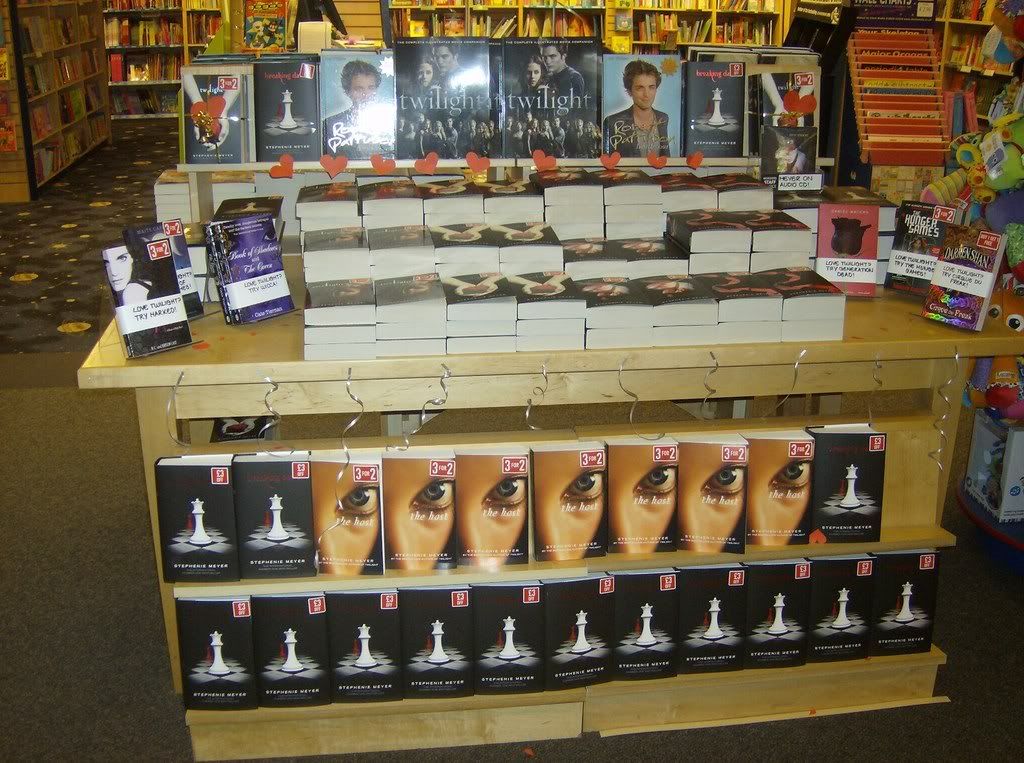 And this is a leaflet for the monthly teen fiction book club that I run with my friend Karen: