Soundtrack Saturday idea from Adele at Persnickety Snark.
-----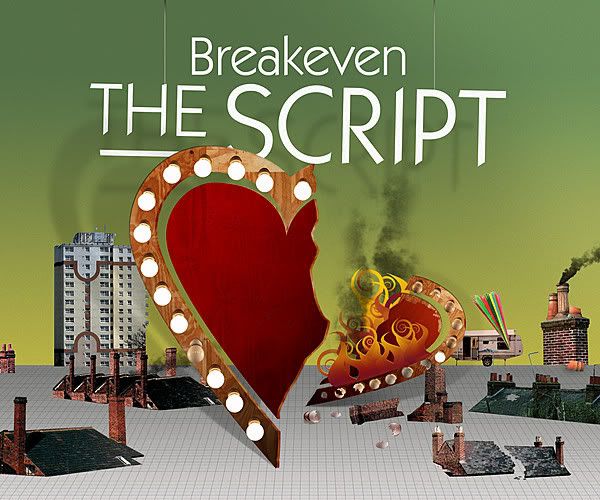 The whole time I was reading
I Know It's Over
by C. K. Kelly Martin, I had one song stuck in my head:
Breakeven
by Irish band The Script.
I Know It's Over
is all about first love, heartbreak, and how we manage to get through things like that. I think
Breakeven
has captured the essence of the story, the situation and the character
s,
and is just generally an amazing song.
Here's an extract from Amazon's IKIO description:
...But Nick's world shifts again when Sasha breaks up with him. Then, weeks later, while Nick's still reeling from the breakup, she turns up at his doorstep and tells him she's pregnant. Nick finds himself struggling once more to understand the girl he can't stop caring for, the girl who insists that it's still over.


And here are the lyrics that, for me, represent this book:
I'm still alive but I'm barely breathing
Just prayed to a god that I don't believe in
Cos I got time while she got freedom
Cos when a heart breaks no it don't break even
What am I supposed to do when the best part of me was always you
What am I supposed to say when I'm all choked up and you're ok
I'm falling to pieces
I'm falling to pieces
One still in love while the other ones leaving
Cos when a heart breaks no it don't break even
Now I'm tryna make sense of what little remains
Cos you left me with no love, no love to my name