Soundtrack Saturday idea from Adele at Persnickety Snark.
-----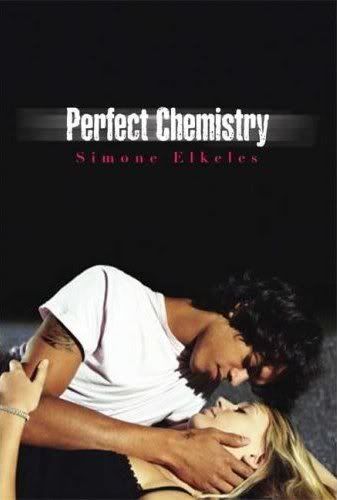 For this Soundtrack Saturday, I've chosen a song that relates to
Perfect Chemistry
, which I read this week and is amazing. There are quite a few songs that could fit with this book and its characters, but this one particlularly stood out:
Say When
by The Fray.
I see you there, don't know where you come from
Unaware of a stare from someone
Don't appear to care that I saw you and I want you

What's your name
'Cause I have to know it
You let me in and begin to show it
We're terrified 'cause we're heading straight for it, might get it.


Turn around and you're walking toward me
I'm breaking down and you're breathing slowly
You say the word and I will be your man, your man


Say when
And my own two hands will comfort you tonight, tonight
Say when
And my own two arms will carry you tonight, tonight


We're coming close and then even closer
We bring it in but we go no further
We're seperate,
Two ghosts in one mirror, no nearer
Now, every time I listen to this song, I think of Alex and Brittany and their intense relationship. If you've read
Perfect Chemistry
, do you think these lyrics fit? What would your theme song be?