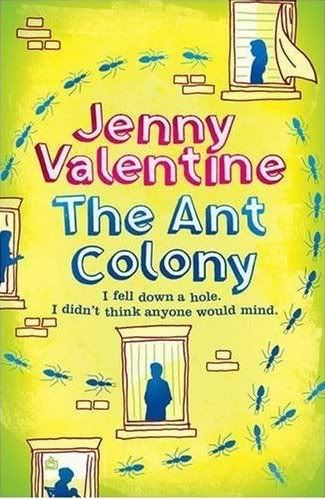 Waiting on Wednesday idea from Jill at Breaking the Spine.
-----
The Ant Colony
by Jenny Valentine.
* Published by: HarperCollins
* Format: Paperback
* Release Date: March 5th, 2009 (UK)
* On Amazon:

here
.
Number 33 Georgiana Street houses many people and yet seems home to none. To runaway Sam it is a place to disappear. To Bohemia, it's just another blip between crises, as her mum ricochets off the latest boyfriend. Old Isobel acts like she owns the place, even though it actually belongs to Steve in the basement, who is always looking to squeeze in yet another tenant. Life there is a kind of ordered chaos. Like ants, they scurry about their business, crossing paths, following their own tracks, no questions asked. But it doesn't take much to upset the balance. Dig deep enough and you'll find that everyone has something to hide!
I loved Jenny Valentine's debut novel,
Finding Violet Park
, and am really looking forward to her third offering. Her books are always clever, and usually have an unexpected twist that is hard to predict. The cover art is also colourful and unusual, which is a good thing!