Linda Newbery is the British author of over ten books for different age groups, with a focus on teen fiction.
Her first book,

Run with the Hare

, was published in 1988
and, in 2006, she won the Costa Children's Book of the Year Award for YA novel

Set in Stone

.
Her latest teen book,

Flightsend

, has just been published in paperback in the UK, and Linda took time out of her busy schedule to answer some questions...
----------



Hi Linda, can you tell us how you ended up writing novels for children and teenagers?
I wanted to be an author from the age of about eight, but didn't come across teenage fiction until I was in my twenties. When I read books by writers such as K M Peyton, Aidan Chambers, Robert Cormier and Jill Paton Walsh, I was so impressed by the scope and freedom offered by teenage fiction that that's what I decided to start with. My first published novel was
Run with the Hare,
about a sixth-form girl who becomes involved with an animal rights group.
Does the inspiration for your books come from a certain time or place?
There are some periods where I feel at home, the First World War for example, and the late Victorian period (though this may be a delusion). A number of my books have begun with particular places –
The Sandfather, Flightsend, At the Firefly Gate, The Shell House.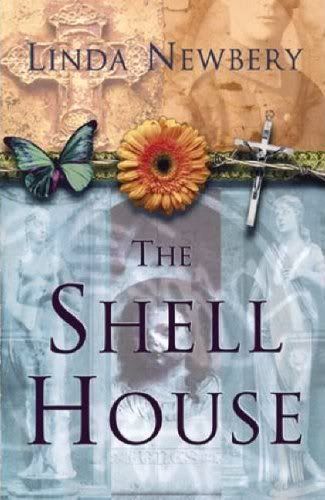 Houses and buildings seem to be important in your stories. Why is this?
It's just happened that way. But of course houses are endlessly interesting – the way they make you speculate about the lives lived there, past and present. In
The Shell House,
I used the burnt-out mansion, Graveney Hall, as an emblem of all the old certainties about status, class, wealth and continuity that were swept away by the war.
Quite a few of your novels include the subject of war. Is this something you're
particularly interested in? (If so, have you read
The Book Thief
?)
I haven't read
The Book Thief,
but must get a copy!
Yes, I do seem to have touched on the First and Second World Wars in quite a few books, and in different ways. What interested me at first was how war affected the lives of ordinary people, especially women.
Then
Sisterland
began with an interest in the Kindertransport refugees – an area of the war that seems to have been written about very little, especially in stories for young readers.
Set in Stone
won the Costa Children's Book of the Year Award in 2006. Was this completely unexpected? Has it changed your life in any way?
Being shortlisted for a prize, or winning one, is always unexpected – though very welcome, of course. I don't think writers ought to set too much store by prizes. If you win them, you're lucky, but if you don't, it doesn't mean your book is valueless. Has it changed my life? Not in the slightest – in fact, after two years, it seems like an improbable dream.
In
Flightsend
, Charlie's mother Kathy is dealing with the loss of a stillborn child. Was this a difficult subject for you to write about?
I wasn't writing from personal experience, so I suppose the difficulty was in imagining how such a situation would affect everyone in the family.
I loved the supportive mother/daughter relationship in
Flightsend
. Was it influenced by the relationship you have with your own mother?
I do have a very good relationship with my mother, but I wouldn't say it's much like Charlie's with Kathy. At Charlie's age I wasn't nearly as mature as she is – maturity has been forced on her by her mother's loss and breakdown, and with just the two of them, Charlie has to be her mother's main support.
The covers for the
Flightsend
UK
hardcover
[below right]
and paperback
[below left]
editions are completely different. Which do you think represents the story better, and which do you prefer?
Hmm! I have to confess that I don't much like the paperback – the girl doesn't look like Charlie, and the overall effect is rather lightweight – chick lit for teenagers. But I'm assured that the cover will get the book into readers' hands, which is the main thing. The hardback, in a style something like the Philip Wilson Steer paintings mentioned in the book, has a more literary look, but probably a narrower appeal.
Teen fiction seems to be getting more popular, thanks to the success of series such as
Harry Potter
and
Twilight
. Do you think it is now being given more credence as a genre?
Definitely – teenage fiction, and what are now called "crossover" books, are big at present. Books that appeal to adults as well as to teenagers have always been around; it's just that they haven't been drawn to readers' attention in the way they are now.
You do a lot of readings in school and libraries. With books currently so readily available online, do you think libraries still hold as much importance as they used to?
LIBRARIES ARE ESSENTIAL, and that's why I, and many other authors, are supporting Alan Gibbons' Campaign for the Book. Because I visit so many school libraries, I see what a wide variation there is – some schools have wonderful, welcoming libraries, with a keen librarian, up-to-date stock, and things going on like the Carnegie Shadowing, reading groups and the Kids' Lit Quiz; others have a dreary room with unappealing stock and – in some schools – no librarian at all. This discrepancy seems to depend not just on funding, but on the priorities and sometimes prejudices of the head teacher and governing body, some of whom show the most dismaying philistinism about the importance of reading for pleasure – some seem to think computers are more important than books.
If we're to begin to have equality of opportunity, EVERY SCHOOL must have a good, welcoming, well-stocked library that's available to every student. It should be enshrined in educational policy – it's far too important to be left to chance.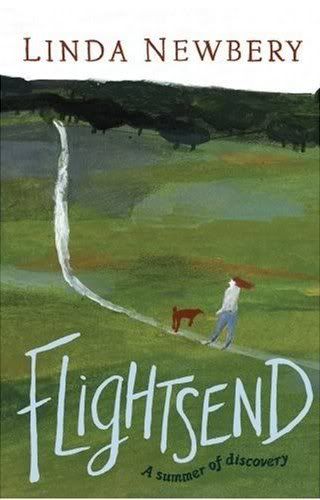 Do you have a favourite teen fiction book or author?
Two who have been influential are K. M Peyton, author of the
Flambards
books and many others – I love her books for their sense of place, and the grip she holds over the reader; and Aidan Chambers, author of
Postcards from No Man's Land,
for his uncompromising intelligence, verbal virtuosity and inventiveness with structure. I thought Mal Peet's
Tamar
was greatly engrossing and superbly written, and a worthy winner of the Carnegie Medal. More recently, I'm impressed by Sarah Singleton – I'm currently reading
The Poison Garden,
and by Bridget Collins, who was a student on an Arvon course I tutored and whose first novel,
The Traitor Game,
has recently been published.
What's next on your writing agenda?
I'm working on an adult novel – and, at the other extreme, I'd love to publish another picture book (my first,
Posy,
was published last year, illustrated by the hugely talented Catherine Rayner).
----------
Thanks so much to Linda for answering these questions, and for more information, visit her official site
here
. You can also read my
Flightsend
review
here
.
Out of interest, which
Flightsend
cover do you prefer?