In My Mailbox idea from Kristi @ The Story Siren, and all descriptions from Amazon.
I didn't get loads this week, but what I did get was pretty exciting:
-----

Moonlight by Rachel Hawthorne
(you can read my review
here
).
Kayla is the nature lover, the all-American beauty who can't understand why she's so drawn to distant, brooding Lucas. Adopted as a young child, she has no way of knowing that she's inherited a terrifying—and thrilling—gene that will change her life forever. Lucas is dangerous, gorgeous . . . and a werewolf. As leader of the Dark Guardians, shape-shifters who gather deep within the state park, he has sworn to protect his pack. As Lucas and Kayla struggle with their feelings for each other, a greater danger lurks: humans have discovered the Dark Guardians and are planning their destruction. Kayla must choose between the life she knows and the love she feels certain is her destiny.
-----


Heartbreak River by Tricia Mills
(Amazon UK got a book early again... cool!)
Hailey Abbott's
Summer Boys
takes a weepy turn in this story of one girl's attempt to tell her childhood friend how she really feels about him. Alex thought she'd be spending the summer focused on her family's rafting business, burying the memories of her father's death last year, and leaving behind all the messes she made in its wake. But when Sean returns to town, she is forced to reckon with her mixed-up crushy feelings for him—more powerful than ever before. It takes another tragedy to make Alex realize Sean has loved her, and forgiven her, all along.


-----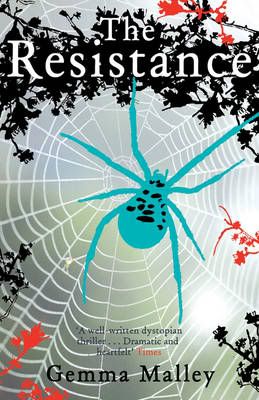 The Resistance

by Gemma Malley
(for review, sequel to
The Declaration
).
The year is 2140. Peter and Anna are now living on the Outside as Legals. As an agent in the Underground, Peter is tasked with infiltrating Pincent Pharma Corporation and find out what's happening in the secret Longevity programme. Peter must feign a reconciliation and win the trust of his grandfather, Richard Pincent, one of the most powerful men on the planet, whose company, Pincent Pharma, is chasing the holy grail of modern science - a drug which will reverse ageing and make people look young again. But his grandfather has his own plans for Peter - plans which involve Peter and Anna signing the Declaration and endorsing Longevity+. Richard Pincent will stop at nothing to get what he wants, even if it means ripping Peter and Anna's new life apart. At the heart of the organisation he most despises, Peter stumbles across something more sinister than he could ever have imagined, as powerful forces are gathering to crush the young couple's dreams.
-----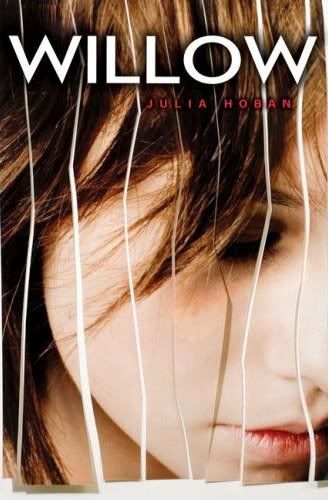 Willow by Julia Hoban (this book just looks brilliant!)


Seven months ago, on a rainy March night, sixteen year- old Willow's parents died in a horrible car accident. Willow was driving. Now her older brother barely speaks to her, her new classmates know her as the killer orphan girl, and Willow is blocking the pain by secretly cutting herself. But when one boy —one sensitive, soulful boy—discovers Willow's secret, it sparks an intense relationship that turns the "safe" world Willow has created for herself upside down. Told in an extraordinary fresh voice,
Willow
is an unforgettable novel about one girl's struggle to cope with tragedy, and one boy's refusal to give up on her.