This Soundtrack Saturday idea came from Adele at Persnickety Snark.
-----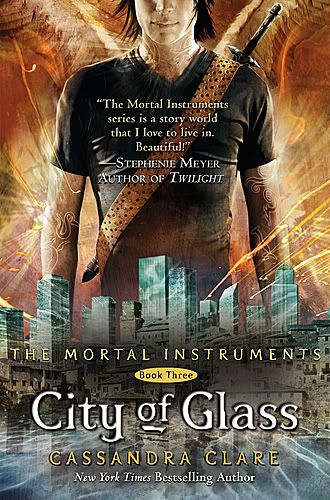 I'm really late posting this, but it's still Saturday here for another five minutes, so I'm just in time. This week's song is
To Lose My Life
by UK band White Lies. For some reason, I was thinking of it when I read the Jace/Clary scenes in Cassandra Clare's
City of Glass
. I think some of the lyrics could have been written by Jace himself, which is a lovely thought.
*Drifts off to Jace dreamland...*
He said to lose my life or lose my love
That's the nightmare I've been running from

And there's a part of me that still believes
My soul will soar above the trees
But a desperate fear flows through my blood
That our dead love's buried beneath the mud

Lets grow old together,
And die at the same time


Listen to a sample and more cool White Lies stuff
here
.