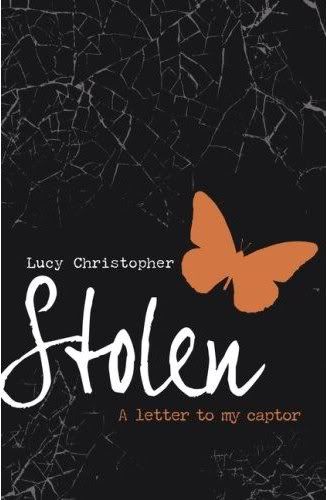 From the author's site:
Gemma, a British city-living teenager, is kidnapped while on holiday with her parents. Her kidnapper, Ty, takes her to the wild land of outback Australia. To Gemma's city-eyes, the landscape is harsh and unforgiving and there are no other signs of human life for hundreds of kilometres in every direction. Here, there is no escape. Gemma must learn to deal with her predicament, or die trying to fight it.
I've been excited about this book ever since I first heard about it - which was a couple of months ago now - and I'm glad to say it lived up to my expectations. The style of the narrative is unlike anything I've read before, and is innovative and compelling. It's an original and clever story, and is one that I absolutely could not put down.
I never thought I'd come away from this book with a liking for the kidnapper, Ty, but wow was I mistaken. Lucy Christopher really messes with everything you've grown up knowing, and successfully blurs the lines between right and wrong.
Ty is a complex character, and is one I had a hard time understanding at first. He's nothing like you'd expect a captor to behave; he's not violent or abusive, and is unexpectedly humane. His feelings for Gemma are real yet misguided, and his interest in her undoubtedly steps into the realm of obsession. It's fascinating to read Gemma's reactions to him, especially her initial thoughts upon finding she's been kidnapped.
I love the location of the Australian outback, and the sheer volume of nothing. A large expanse of sand is a horrifying setting, and makes Gemma's ordeal that much worse. Add a whole range of poisonous snakes and spiders to the mix, and you're faced with a nightmare scenario. Everything is described in great detail, from the wildlife to the horizon, and if you're not well versed in Australian land, you soon will be.
How could I possibly sympathise with someone that has the ability to ruin someone's life, and take them away from everything they know? It's a question I don't have the answer to, and it's one I'm sure every reader will be asking themselves. Stockholm syndrome could well be the answer, but after reading this book, you'll question even that. I really hope
Stolen
gets a US release at some point - it's a must-read, and is far too good to stay only in the UK.