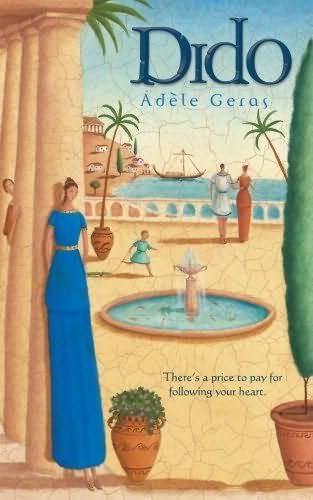 Waiting on Wednesday idea from Jill at Breaking the Spine.
-----
Dido
by Adele Geras
* Published by: David Fickling Books
* Format: Hardcover (UK)
* Release Date:
May 7th, 2009 (UK),
* On Amazon:

here
.


Aeneas leaned forward a little and kissed her on the mouth. Just one swift, soft touch of his lips on hers and then he turned and walked away.
Love can be deadly. Especially when two young women fall for the same man – one a queen, the other her serving maid. Elissa knows she is playing with fire, but she can't resist. Queen Dido suspects nothing, until one fateful night… Secrets are revealed, hearts are broken and as dawn breaks, a terrible tragedy unfolds.
A passionate tale of love, betrayal and revenge.
I'm really looking forward to this one. Love triangles, secrets, tragedy... it sounds like a great read! And I really like the cover too.