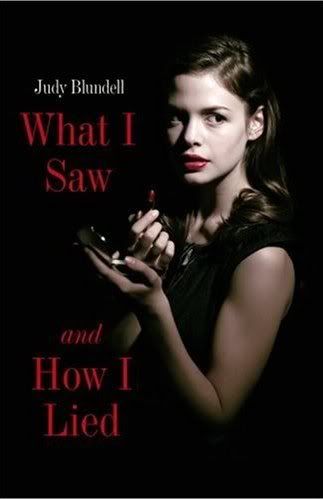 Waiting on Wednesday idea from Jill at Breaking the Spine.
-----
What I Saw and How I Lied
by Judy Blundell
* Published by: Scholastic
* Format: Paperback
* Release Date: July 6th, 2009 (UK), Out now (US)
* On Amazon:

here
.

From Amazon:
Summer's ending, Evie's stepfather is finally home from the Second World War, and Evie is tired of her glamorous mother treating her like a little girl. Then a mysterious stranger appears; a handsome ex-GI who served with Evie's stepfather. Slowly, Evie realizes that she is falling in love with him - but he has dark secrets, and a strange control over her parents. When a sudden tragedy occurs, Evie's world is shattered. Torn between her family and the man she loves, Evie must betray someone. The question is... who?


I can't wait to read this book! It's published here in July, and is going to have a retro dust-jacket over the paperback, which sounds very cool. I've heard good things about it, and I know it won an award in the US, which makes me even more excited. If you've already read it, what did you think?