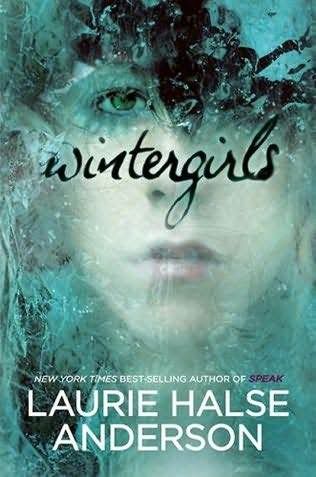 From Amazon:
Lia and Cassie are best friends, wintergirls frozen in matchstick bodies, competitors in a deadly contest to see who can be the skinniest. But what comes after size zero and size double-zero? When Cassie succumbs to the demons within, Lia feels she is being haunted by her friend's restless spirit.
It took me quite a while to write this review, because I just couldn't put into words how brilliant
Wintergirls
is. It's the first book I've read by Laurie Halse Anderson, and it definitely won't be my last.
Lia is battling anorexia, a battle that she used to fight with her best friend Cassie. After Cassie succumbs to the darkness, Lia is left alone, with no-one to turn to and nowhere to hide. In her mind, she's huge and disgusting, but in reality, she's slowly wasting away, bit by bit.
The subject of anorexia is a tough one to write about, but is presented here with the utmost care and precision. It's so scary to think that people actually go through and experience what Lia deals with, and it has opened my eyes to the effects of eating disorders. All the research for this book really paid off, and the writing could be classed as a work of art. It's almost lyrical as you read it, and certain sections could easily pass for poetry. The imagery that Laurie Halse Anderson's words create is both haunting and beautiful, and I found that re-reading certain lines and paragraphs became a necessity, just so I could read the finely crafted words again.
Lia's love for her stepsister, Emma, was perhaps her only real connection to the world of the living, and this relationship was my favourite of the whole story. Emma was like her anchor, and was more influential than any therapist or doctor could ever be. The use of strikethroughs to show Lia's true thoughts and feelings was a powerful way to portray her inner struggle with herself, and it raised the emotional intensity of the book higher than I ever thought it could go.
Chilling and unforgettable, this is a story not to be missed. It deserves a place on every bookshelf, and should be remembered for years to come.