If I Stay

is published in the UK this week, and to coincide with the release, Gayle Forman has very kindly answered some questions for me. This might just be my favourite interview yet!

-----
-----



What inspired you to write Mia's story?
A lot of different things came together. Oregon. Music. Love. But I suppose the central premise was this question that has haunted me for some time now: What would you do if something catastrophic had happened to your family and they were all gone, and you yourself were hovering on the brink between life and death and were somehow cognizant of what had happened to your family. If you could choose to go with your family or stay behind, what would you do? So that question spiraled around in my mind for years until one day Mia popped into my consciousness, fully formed, as a 17-year-old cello player, prepared to answer it for me.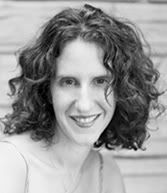 The first chapter really hits the reader hard straight away. Did you find it difficult to write?
Well the first part of the first chapter—when the family is at home having breakfast and just being very loving and funny together—was total joy to write. But I think you're referring to the accident scene. You know, that scene is written in quite a detached way, and also it's very abrupt. (Spoiler alert). I wanted readers to come across the accident and be as shocked by it as Mia is so I didn't actually write the crash scene on the page. It immediately jumps from driving into the car to, boom, the aftermath. Mia is detached and I sort of adopted her detached tone, so I think that made it easier to write this section. But later, after I finished the draft of the book, I realized that there had to be a moment of singular horror for Mia when she realizes what has happened and that after this she sort of disassociates emotionally just as she has done physically. It's a short little passage when she looks around and thinks that this can't be real. It must be a dream. Having Mia realize that this was in fact real, that her life as she knew it was over, that was one of the most painful scenes to write. I think even more painful because by that point I'd finished the book and been on this whole journey with her so I knew what I was about to put her through. I remember crying quite a bit when I added in that bit.
Music plays an important part in the book. Do you play an instrument yourself?
I don't play anything. But I'm a huge music fan. And I'm married to a musician. And in the early 1990s I lived in Oregon and it was a very fertile time in the music scene there with bands like Nirvana and Beat Happening and the Spinnanes all taking off in the Pacific Northwest. There was this great music scene where I lived (my husband was a musician in a bunch of bands in town and that's how we met) so I was part of that scene and I think that reflects in the whole punk/indie-rock world that Mia's parents and Adam inhabit. As for the classical music? That was a mystery. Mia arrived as a cellist and I had to go out and listen to a lot of classical music and learn about the cello to do her justice. I know I got a ton wrong and I live in fear of the real cellists telling me how much I messed up. Allow me to apologize for that right up front.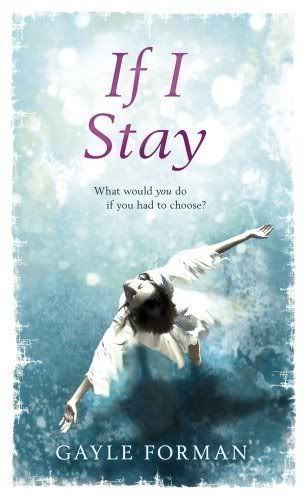 Is there a character from

If I Stay

that stands out to you as a favourite? If so, why?
I love them all and in different ways. I feel this deep and maternal love for Mia and for Teddy, too. Adam shares some qualities with my husband, Nick, (though Adam is a lot more perfect) so I have a big crush on Adam. I think Mia's father has this quiet integrity and I love her mom for being such a bitch sometimes. And Kim is a mix of two of my best friends. And of course Gramps. Quiet Gramps who comes though when he needs to. And then there are the nurses. No, I don't have a favorite.
The US and UK covers are very different; one is quite simplistic, and one is perhaps more representative of the story. Which do you prefer?
Again, it's like comparing apples and oranges. I think the US cover is a work of art and it amazes me how something that seemingly doesn't tell you anything about the book actually evokes the feeling of the book so well. When I was on a bookseller tour last fall, this fortysomething male waiter at a fancy restaurant (not the book's demographic) saw the cover and without prompting said it was about loss but also evoked hope, which blew me away. The UK cover, on the other hand, is more literal, but is also so beautiful. It has this ethereal quality to it. I think the UK cover will appeal to younger readers, which makes sense because in the UK there will be a separate edition for adult readers next year whereas in the US, as of now, there is no such plan, so the US cover had to bridge both demographics, which I think it does. There's also a Dutch cover I'm equally in love with. I love seeing how different designers interpret the book.
If I Stay

has had a hugely positive response from both critics and bloggers alike. Did you ever expect such brilliant feedback?
NO!!!! The file name on my computer for the first go on this book was Why Not? Not because I thought that would be the title but because I didn't really think this was necessarily a viable book but I figured I'd move forward with it anyhow. And I didn't have an agent or a publishing contract when I wrote it. I just wrote it on faith. I'd written two books before and neither one of them had been embraced by critics, bloggers or readers. So to see this book, which started as a question mark, go out into the world and then be so embraced, has been nothing short of amazing. At the end of the day, though, what really matters to me is what readers think. I am in this for the long haul. I want to write books for the rest of my life and it's up to the readers to decide whether I get to do that.
Summit optioned an

If I Stay

movie before the book was even in print. When were you first approached about a movie adaptation?
Sarah Burnes, my wonderful and tenacious literary agent, has been thinking movie rights from the get-go, but again, I was like, really? Because of the book's structure—alternating back and forth between Mia's critical day and flashbacks—and because so much of the book takes place in Mia's head, I thought it would be a tough sell. But she was out there right from the start, working with film agents in Hollywood, trying to get this brought to the screen. A friend of mine who works for an entertainment magazine told me last fall that as soon as
Twilight
came out, everyone would be clamoring for a new project that centered on a teen girl and had an intense love story. About a week after he told me that, we got the first offer from Summit—early fall of 08, I'd say—so we were very excited about that because we heard the early buzz on the
Twilight
movie was incredible.
Are you a fan of the

Twilight

movie? If so, are you excited at the prospect of Catherine Hardwicke
(
Twilight
director)
bringing your story and characters to life?
I'm a fan of the
Twilight
books and a huge fan of the movie. Sarah (my agent) and I went on opening day at 11 a.m. and sat in the theater practically holding hands like a couple of fangirls and when I left the theater I had that fluttery feeling inside that at my age you don't often get from movies. I thought Catherine Hardwicke did an incredible job because she absolutely captured the feeling from the book and translated it to the screen, no small feat. Beyond that, the chemistry between Edward and Bella was crackling off the screen and I read how she cast the leads. I've been a Catherine Hardwicke fan since
Thirteen
, and I just think she is one of those teen-savants. There are people who are good at working with/dealing with teens. And then there are people who seem to have never stopped being teens in some essential way, so it's effortless for them to interpret the teen world. I've never met her, but judging from her work, Catherine Hardwicke falls into that latter category. Plus, her visual style! And she's so imaginative. As you can see, I'm over the moon at the prospect of her working on
If I Stay
. It makes me feel like my baby is in good hands.
Can you tell us about some of your favourite YA novels and authors?
I'm like a goldfish in that I love what I've read recently and can't remember beyond a few months. Some of my longtime favorite authors are Blake Nelson; his first YA novel
Girl
was like the first YA book I fell in love with along with the Francesca Lia Block books. I love Patricia McCormick. I think
Sold
is stupendous. I think Sarah Dessen is fantastic; she just gets better and better.
Nick and Nora's Infinite Playlist
is one of my favorite love stories of the past few years. I thought Sara Zarr's
Story of a Girl
was heartbreaking and hopeful. Sherman Alexie is a genius writer both in his adult stuff and his YA. Peter Cameron's
Someday Yhis Pain Will Be Useful to You
is another recent favorite and is about to come out in paperback in the US. I also am obsessed with Suzanne Collins's
The Hunger Games
and am eagerly awaiting the next installment. I'm not generally a huge fan of the paranormal books, but I of course loved
Twilight
and I really got into Melissa Marr's
Wicked Lovely
, which I thought was very sexy. I just read a middle grade book called
The Evolution of Calpurnia Tate
by Jacqueline Kelly which was marvelous and a tween book called
My Life in Pink and Green
by Lisa Greenwald, which was heartwarming and lovely. On the younger side, the books that stick with me from when I was a kid are
A Wrinkle in Time
and the Beverly Cleary Ramona books, which I'm re-reading with my own daughter now. It's funny but a lot of the books I loved as a kid weren't considered YA (
To Kill a Mockingbird
) but might be if they came out today.
Are you working on anything at the moment?
I heeded my agent's and editor's advice (and contract's deadline) and finished my next novel before
If I Stay
came out, which was smart because it's hard to have your head in two books at once. After spending so much time in a dark place with Mia, and also on a book so full of good and virtuous characters, I decided to switch courses and o something very different. So the new book is about a girl who is the ultimate bitch; she has money, looks, popularity, and she believes that she deserves all of this because her family represents the pinnacle of evolutionary breeding. Survival of the fittest and all that. The book is about the series of events that take her from this line of thinking and slowly transforms her, against her will, initially, into an empathetic human being with a soul. It's a comedy, social commentary and of course there's a hot love story. More on that as it develops...
----------
Thanks, Gayle!
For more information about Gayle and her books, check out her
website
, or visit her
blog
. You can also read my review of
If I Stay
here
.