Liz Rettig is the hilarious author of the UK Kelly Ann books. The series includes

My Desperate Love Diary

,

My Now or Never Diary

and the new prequel

My Dating Disasters Diary

. Here she talks about hormonally charged day dreams, the difficulty of writing a prequel, and Mr. Darcy.

-----



What made you write for a teenage audience?


I wasn't really thinking of any specific readership and a lot of the humour in these books appeals to adults too. In fact before my first novel,

My Desperate Love Diary

, was published I hadn't read any teenage or young adult books as this genre didn't exist when I was that age. No-one was more surprised - and delighted - than me when I became an author in this category.
Why did you choose to write in diary style?


A long time ago I read Sue Townsend's classic,

The Secret Diary of Adrian Mole 13 ¾

and laughed myself silly.

I remember thinking at the time that the diary of a teenage girl might be hilarious too and I contemplated writing something like that. However it wasn't until many years later, when my daughter was in her teens, that I actually got around to it. She used to read my entries on my PC as I wrote them. Her enjoyment, particularly when I heard her laugh out loud, encouraged me to continue.
Why did you decide to take your characters back a year and write a prequel?


Sheer stupidity. If I'd known how incredibly difficult writing a prequel was going to be I'd have turned those lovely persuasive people at Random House down.

Instead I said, 'Great idea. I'll do it.'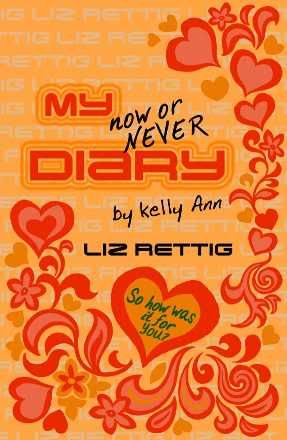 The problem with writing a prequel, as I quickly found out, is that you are very constrained by future events you've already written about so getting the plot to work is incredibly difficult. At times it felt like trying to limbo dance wearing a straight jacket and Spandex pants.


I'm glad I've done it now as I think Kelly Ann may be even funnier when a year younger but... if anyone suggests another prequel and I'm even remotely tempted to agree I've instructed my agent to lock me in a darkened room until I come to my senses.
Are any of Kelly Ann's embarrassing moments based on your real life experiences?


Lots.

But hopefully I've thrown in enough fiction so that no-one will be able to guess which events belong to my own shameful past. Or that was my sneaky plan anyway.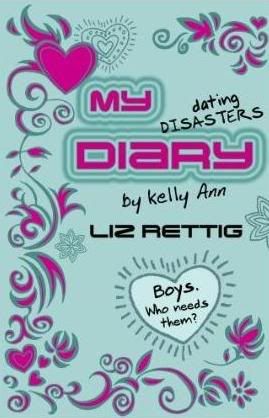 What were your school years like? Were they as eventful as Kelly Ann's?


Not really. Not in my love life anyway. I went to a strict single sex school run by nuns so alas there were no fit boys to lust over. Instead I had to be content with reading and dreaming about romance.

I was always getting told off for day dreaming but it was hard to concentrate on lessons when Mr Darcy was proposing to me in double French, Heathcliff and I were frolicking over the moors in Maths, while during Religious Education, Romeo had snuck into my bedroom... he peeled off his shirt to reveal a tanned, smooth muscled chest then he pulled me towards him and pressed his warm lips to mine... mmm – (I didn't always stick exactly to the text.)

I wonder now if the nuns realised how hormonally charged my day dreams were. Hope not. Thinking about it, I must have spent my entire adolescence making up fan fiction fantasy in my head. My parents really should have sent me to a mixed sex school. I might have got some work done.
What do you think of the comparisons between your books and Louise Rennison's?


I know a lot of teens who've enjoyed my Kelly Ann books are also huge Louise Rennison fans. I can't really say how my novels compare to Louise's as I haven't read her Georgia Nicolson series yet although I'd love to as I've heard they are fabulously funny. However, because they are diary books about a teenage girl, I feel reading these now might influence my writing, even unconsciously, too much. When I'm sure I won't write any more teen diary books they will be first on my 'to read' list.
If you could meet one fictional character, who would it be and why?


Mr Darcy without a doubt. Do I really need to explain why? Mmm. However I can see why Edward Cullen might be very interesting too but it might be awkward inviting a vampire over for dinner. Or drinks.
Are you planning to write more books in the Kelly Ann series? If not, are you open to bribery?


I'm not sure yet. Usually I'm open to bribery...

but not if it means another prequel!


-----

Thanks for answering my questions, Liz! For more info on the author and her books, or to read extracts from the series, visit her (very funny) site here. You can also see my thoughts on

My Dating Disasters Diary

here.