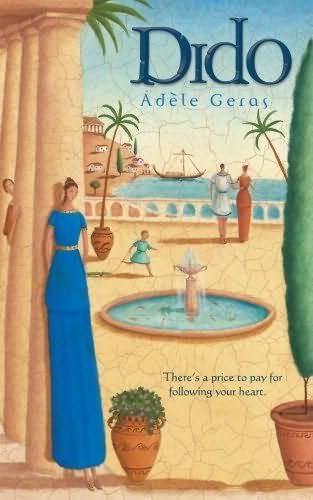 From Amazon:
Love can be deadly. Especially when two young women fall for the same man – one a queen, the other her serving maid. Elissa knows she is playing with fire, but she can't resist. Queen Dido suspects nothing, until one fateful night… Secrets are revealed, hearts are broken and as dawn breaks, a terrible tragedy unfolds.
I don't know much about Greek stories and history, but for some reason I was still dying to read this book. I'm so glad I did, because I spent the day with a group of brilliantly written characters, and was thoroughly sucked into the world of Queen Dido and her serving maid Elissa.
The narration was what I liked most about
Dido
. It's told by four different characters in alternating chapters, which enables the reader to see the story from different angles and perspectives. It's a great way to get to know the characters, and I wish more authors wrote in this style.
I also liked the inclusion of the Greek gods, who appeared almost as an apparition. It was a nice mythological touch, and I at least now know more about the gods and goddesses than I did before. I would have liked the setting and surroundings to be described more, just so I could get a feel for what Greece was like back then. That's the only thing I thought was missing, though it didn't take anything away from the story.
Dido
is a tragic love story, and is built around secrets and jealousy. It's interesting to see how Queen Dido reacts to the various revelations about her husband Aeneas, and how she lets her world crumble around her. For a Queen and leader, she wasn't the strongest of women, which surprised me. I expected her to be tougher, but instead Elissa was the one to possess those character traits.
Greek myths, love triangles, betrayals and lies are all present in
Dido
, and all make this book an addictive read. I also really love the cover artwork; it's unusual and stylistic, and relates well to the story. Now, where's my
Troy
DVD...?