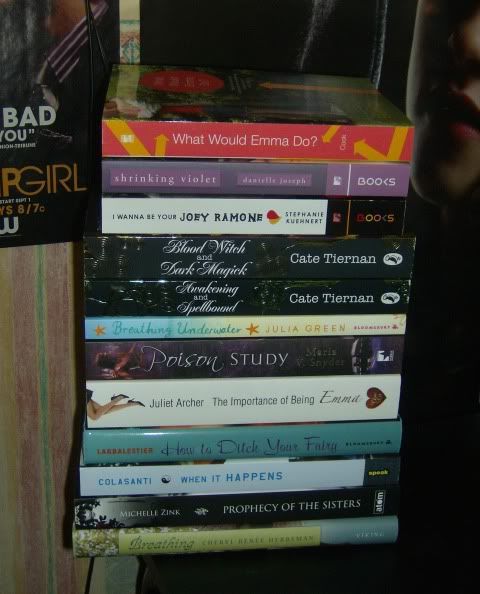 In My Mailbox idea from Kristi @ The Story Siren, and all descriptions from Amazon.
I had a great week for books this week! It was my birthday, so I bought some of them with birthday money. I'm still waiting for Amazon to get a few more in stock, so... more on those soon, hopefully!
-----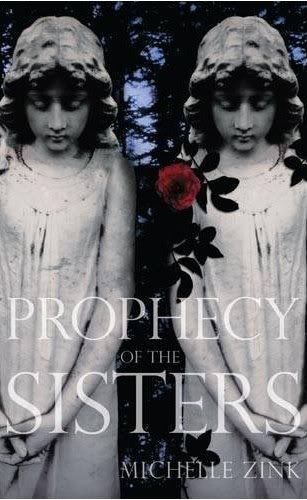 Prophecy of the Sisters
by Michelle Zink
(UK proof/ARC, for review).
An ancient prophecy divides two sisters-One good...One evil...Who will prevail?
Twin sisters Lia and Alice Milthorpe have just become orphans. They have also become enemies. As they discover their roles in a prophecy that has turned generations of sisters against each other, the girls find themselves entangled in a mystery that involves a tattoo-like mark, their parents' deaths, a boy, a book, and a lifetime of secrets.
Lia and Alice don't know whom they can trust. They just know they can't trust each other.
-----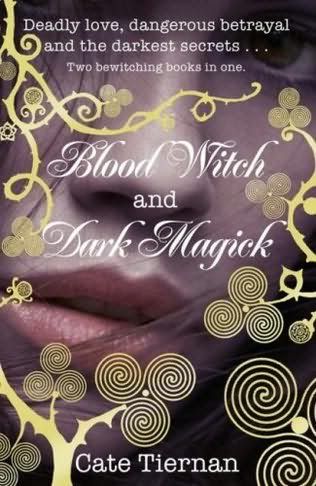 Wicca Omnibus #2: Blood Witch
&
Dark Magick
by Cate Tiernan
. (I love the covers of these reprints!)
Wicca has changed sixteen-year-old Morgan's life. She has lost friends, her heart and the person she used to be. But she has discovered her true heritage and great love. Yet there is so much more to learn – powers of good and evil. The difficult part is knowing which is which . . .
-----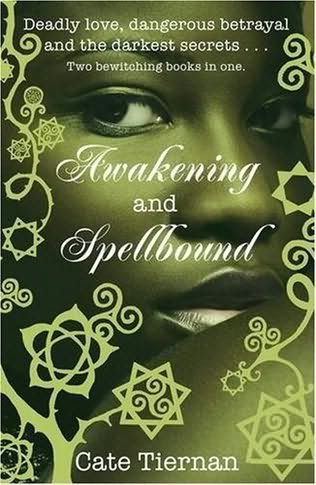 Wicca Omnibus #3: Awakening
&
Spellbound
by Cate Tiernan
(Again... nice cover).
Wicca has changed sixteen-year-old Morgan's life. She has lost friends, her heart and the person she used to be. But she has discovered her true heritage and great love. Yet there is so much more to learn – powers of good and evil. The difficult part is knowing which is which . . .



-----






When It Happens
by Susane Colasanti
(I've been meaning to get this one for a while).
Sara and Tobey couldn't be more different. She is focused on getting into her first-choice college; he wants to win Battle of the Bands. Sara's other goal is to find true love, so when Dave, a popular jock, asks her out, she's thrilled. But then there's Tobey. His amazing blue eyes and quirky wit always creep into her thoughts. It just so happens that one of Tobey's goals is also to make Sara fall in love with him. Told in alternating points of view, Sara and Tobey's real connection will have everyone rooting for them from the minute they meet!





-----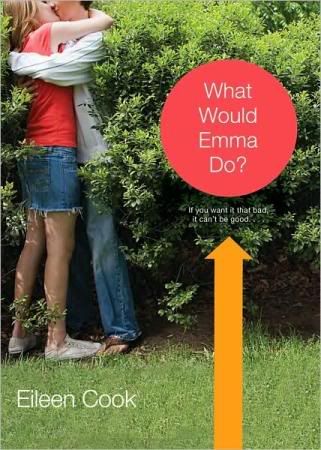 What Would Emma Do?
by Eileen Cook
(This sounds quite fun!)
While juggling friendship issues (her best friend isn't speaking to her), a love triangle-turned-square (okay, maybe she shouldn't have kissed her best friend's boyfriend...but it was totally an accident!...sort of), and escalating mayhem in her small religious town (uh-oh...what would Jesus do?), Emma realizes she has to stop trying to please everyone around her and figure out what she wants for herself. It's time to start asking, "What would Emma do?"
-----
Shrinking Violet
by Danielle Joseph
(I am in love with the cover of this book).
High school senior Teresa Adams is so painfully shy that she dreads speaking to anyone in the hallways or getting called on in class. But in the privacy of her bedroom with her iPod in hand, she rocks out -- doing mock broadcasts for Miami's hottest FM radio station, which happens to be owned by her stepfather. When a slot opens up at The SLAM, Tere surprises herself by blossoming behind the mike into confident, sexy Sweet T -- and to everyone's shock, she's a hit! Even Gavin, the only guy in school who she dares to talk to, raves about the mysterious DJ's awesome taste in music. But when The SLAM announces a songwriting contest -- and a prom date with Sweet T is the grand prize -- Sweet T's dream could turn into Tere's worst nightmare....

-----
Poison Study
by
Maria V. Snyder
(I thought it was about time I bought this one!)
Choose: A quick death...or a slow poison...About to be executed for murder, Yelena is offered an extraordinary reprieve. She'll eat the best meals, have rooms in the palace - and risk assassination by anyone trying to kill the Commander of Ixia. And so Yelena chooses to become a food taster. But the chief of security, leaving nothing to chance, deliberately feeds her Butterfly's Dust - and only by appearing for her daily antidote will she delay an agonising death from the poison. As Yelena tries to escape her new dilemma, disasters keep mounting. Rebels plot to seize Ixia and Yelena develops magical powers she can't control. Her life is threatened again and choices must be made. But this time the outcomes aren't so clear...
-----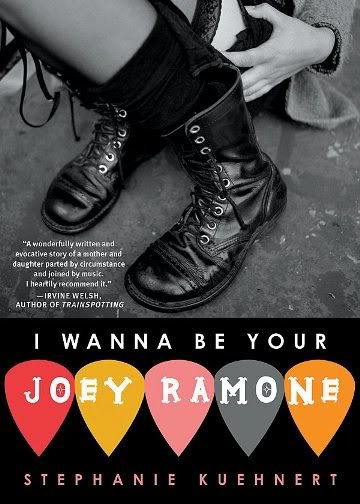 I Wanna Be Your Joey Ramone
by
Stephanie Kuehnert
(I'm really excited about reading this, it looks brilliant).
Punk rock is in Emily Black's blood. Her mother, Louisa, hit the road to follow the incendiary music scene when Emily was four months old and never came back. Now Emily's all grown up with a punk band of her own, determined to find the tune that will bring her mother home. Because if Louisa really is following the music, shouldn't it lead her right back to Emily?





-----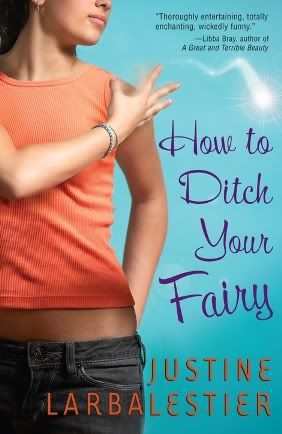 How to Ditch Your Fairy
by Justine Larbalestier
(I've heard good things about this one, and I really enjoyed Justine's story in the
Love is Hell
anthology
).
Welcome to New Avalon, where everyone has a personal fairy. Though invisible to the naked eye, a personal fairy, like a specialized good luck charm, is vital to success. And in the case of the students at New Avalon Sports High, it might just determine whether you make the team, pass a class, or find that perfect outfit. But for 14-year-old Charlie, having a Parking Fairy is worse than having nothing at all—especially when the school bully carts her around like his own personal parking pass. Enter: The Plan. At first, teaming up with arch-enemy Fiorenza (who has an All-The-Boys-Like-You Fairy) seems like a great idea. But when Charlie unexpectedly gets her heart's desire, it isn't at all what she thought it would be like, and she'll have resort to extraordinary measures to ditch her fairy. The question is: will Charlie herself survive the fairy ditching experiment?
-----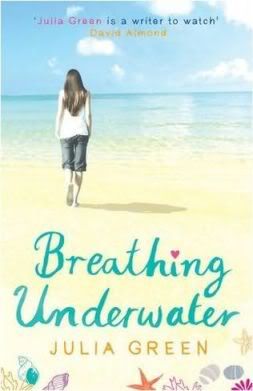 Breathing Underwater
by
Julia Green
(Another UK author... we're doing well this year!)
Freya has come to visit her grandparents who live on a remote island. Last year she visited them with her brother - but last year her brother died alone in a boating accident. Whilst back on the island, Freya finds a way, with the calming presence of her grandparents and the gentle care and attention of the people around her, to adjust to the fact that her brother has gone, and that life - and love - are still vibrantly in the air.




-----
Breathing
by Cheryl Renee Herbsman
(Amazon UK finally got it in stock! Yey!).
Savannah would be happy to spend the summer in her coastal Carolina town working at the library and lying in a hammock reading her beloved romance novels. But then she meets Jackson. Once they lock eyes, she's convinced he's the one—her true love, her soul mate, a boy different from all the rest. And at first it looks like Savannah is right. Jackson abides by her mama's strict rules, and stays by her side during a hospitalization for severe asthma, which Savannah becomes convinced is only improving because Jackson is there. But when he's called away to help his family—and seems uncertain about returning—Savannah has to learn to breathe on her own, both literally and figuratively.
-----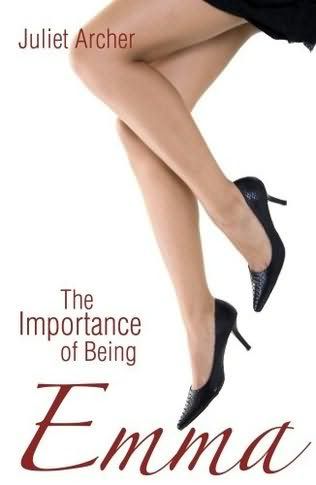 The Importance of Being Emma
by
Juliet Archer
(Not strictly YA, but still. I met the author at an event at work, so I bought her book, which she
signed
. She was lovely!)
Mark Knightley - handsome, clever, rich - is used to women falling at his feet. Except Emma Woodhouse, who's like part of the family - and the furniture. When their relationship changes dramatically, is it an ending or a new beginning? Emma's grown into a stunningly attractive young woman, full of ideas for modernising her family business. Then Mark gets involved and the sparks begin to fly. It's just like the old days, except that now he's seeing her through totally new eyes. While Mark struggles to keep his feelings in check, Emma remains immune to the Knightley charm. She's never forgotten that embarrassing moment when he discovered her teenage crush on him. He's still pouring scorn on all her projects, especially her beautifully orchestrated campaign to find Mr Right for her ditzy PA. And finally, when the mysterious Flynn Churchill - the man of her dreams - turns up, how could she have eyes for anyone else? With its clueless heroine and entertaining plot, this modern re-telling of Jane Austen's Emma stays true to the original, while giving fresh insights into the mind of its thoroughly updated and irresistible hero.
-----
And he's not a book, but my friend bought me this little Watchover Voodoo vampire doll. I've called him Edward!