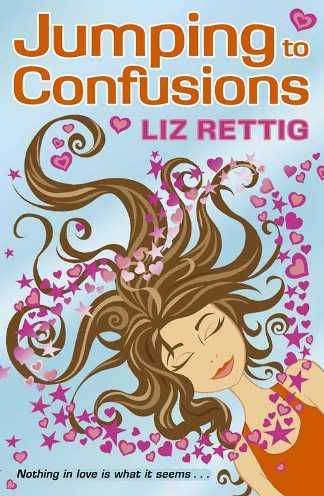 From Amazon:
Cat is fat and boring - or so she thinks. Her mum is a stick insect and so is her twin sister Tessa - a bit of a spoilt brat who can get any boy she wants. There's a new arrival in their town from the USA - Josh, the son of their dad's boss. Josh seems strangely uninterested in Tess, and Cat thinks there must be more to the situation. She and Josh become friends and eventually she thinks she's got to the bottom of the mystery... maybe Josh just isn't into girls at all. Now she has a new best gay friend, Cat's life is much happier, and she and Josh get on wonderfully. If only things could stay that simple...
This book is a fun, light read for fans of UK teen fiction. I got through it quickly, and really enjoyed the characters and story. Weight and appearance are things that a lot of teenagers worry about, and Liz Rettig realistically addresses both. Sometimes it doesn't matter if someone else if more popular or better looking than you: they still won't get the most popular boy in school.
I thought the story was a little bit predictable at times, though there were a couple of twists I definitely didn't see coming. Cat was a character I could easily identify with, but I'm not sure I would have handled things the same way she did. Luckily I never had to, which is somewhat of a relief!
Liz Rettig managed once again to capture the essence of a girl's teenage years, and all the confusing problems that inevitably accompany it. From gay best friends to a crush on a teacher,
Jumping to Confusions
has it all. Add to that the lovely shiny cover, and I'd say this is a summer read not to be missed.