As some of you know, Rachel Caine, the US author of
The Morganville Vampires
and
Weather Warden
series, came to do an event at the Borders store where I work. She did a 15 minute talk about writing, then a 45 minute Q&A session, followed by a book signing. I think around 50 people turned up, but I didn't count, so I'm not sure. It was a good turn out, anyway. They also gave us Morganville stickers and bracelets, which are just so cool!
I met Rachel and Susie from Allison & Busby (UK publishers) at the train station, and drove us all to work, luckily without driving off the road or anything else similarly embarrassing. Both ladies were absolutely LOVELY, and I really enjoyed spending an evening with them!
During the Q&A, Rachel talked about everything: her publishing process, book covers, character names, vampires,
Twilight
comparisons (one of my questions, if you didn't guess!), and the series in general.
Some highlights:
The

Morganville

series is 9 books so far. The main storyline wraps up in book 6 (

Carpe Corpus

), and books 7-9 will be stand alone stories. She's also hoping they ask her to carry on writing them.
She still has a day job! Though she has left once, but they asked her to go back. That's where her special pen with her name on it came from - it was a leaving present.

She briefly talked about her short story in the upcoming anthology

The Eternal Kiss

, which is being published in the US in July.
She loves England!
Oliver is loosely based at a guy she saw at a local coffee shop, who was a bit of a mystery.
She much prefers the UK covers of the

Morganville

books, and has no say in any of the designs.
She's a

Twilight

fan!

The idea to write a YA series about vampires wasn't her idea, she was approached with it.
She writes under a few different names, all of which I'll be sure to remember soon... (Julie Fortune was one of them).
She loves her YA audience, and said she's had an amazing response from her readers.
Her favourite Morganville character is... can you guess? Shane! She said she has a good excuse though: she writes from Claire's POV, and Claire loves him, so she does too.
Even Rachel doesn't own a copy of the

Immortal

anthology, as they had problems with the distribution, and she couldn't get hold of one. It's being reprinted in the US at some point, with a different cover.

So... pictures!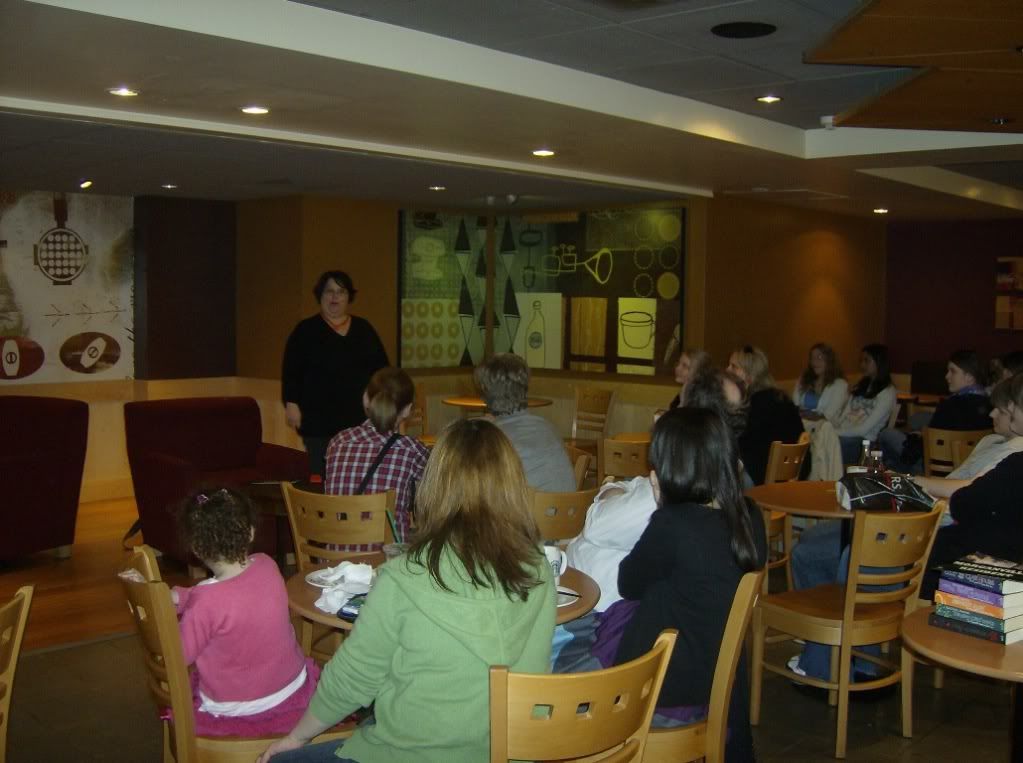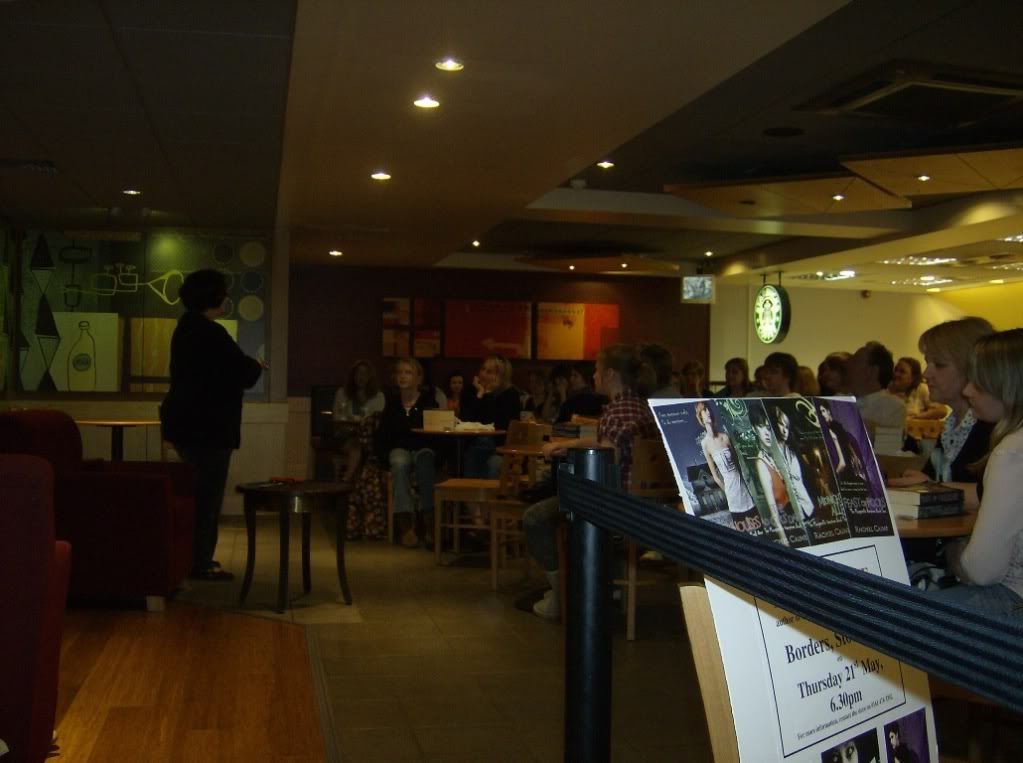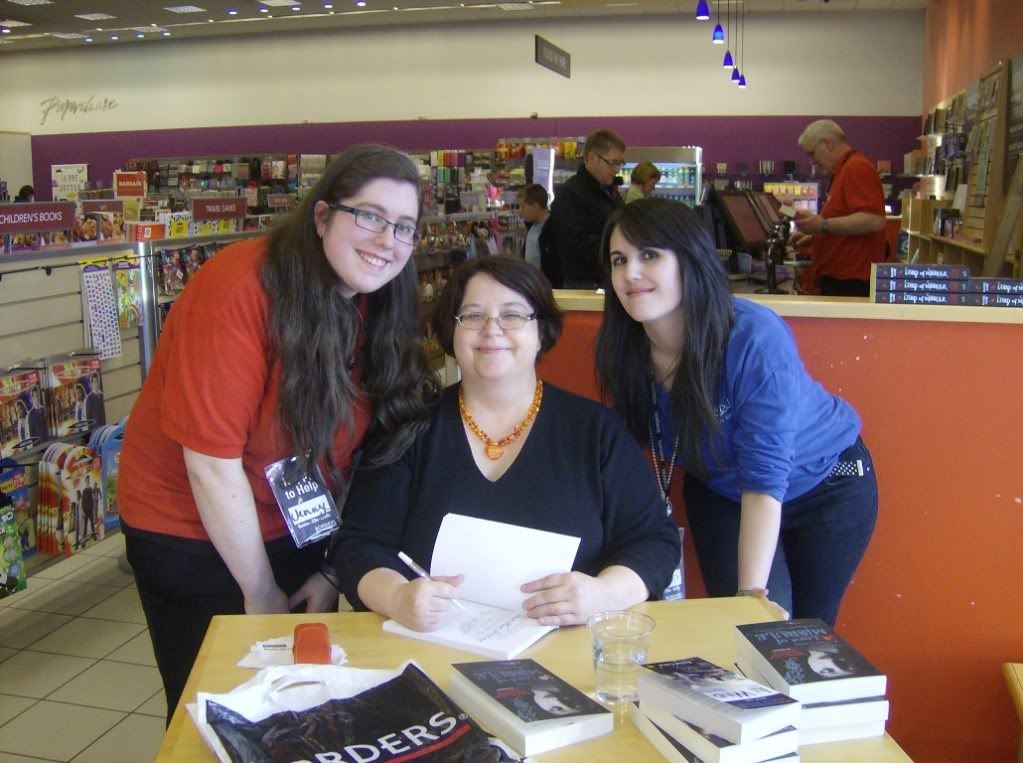 L-R: Me, Rachel, and our children's specialist Charley.
Signed books:
Lord of Misrule

(UK edition).
Ill Wind

(US edition).
Dead Man Stalking

, Rachel's short

Morganville

Story from the

Immortal

anthology (US).




I'd like to say a HUGE thanks to both Rachel and her UK publishers, Allison & Busby, for making this a brilliant night!