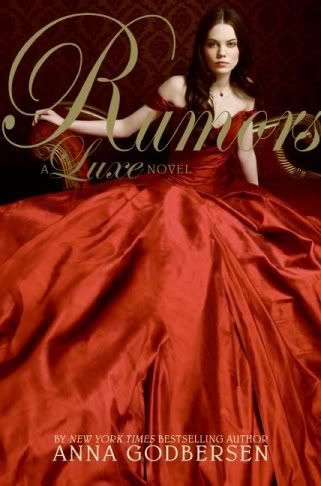 From Amazon:
True love. False friends. Scandalous gossip. Welcome back to Manhattan, 1899. As rumors fly about the untimely demise of New York's brightest star, Elizabeth Holland, all eyes are on those closest to the dearly departed: her sister, Diana, the family's only hope for redemption; Henry Schoonmaker, the flame Elizabeth never extinguished; Penelope Hayes, poised to claim all that her best friend left behind; even Elizabeth's former maid, Lina Broud, who discovers that while money matters and breeding counts, gossip is the new currency.


There's something that bothers me about this series, and I'm not sure what it is. I enjoy the books, but I just don't find them to be the most compelling read -- I can easily put them down and not go back to them for days at a time.
Saying that, I do get caught up in the scandal and intrigue, and there are a couple of characters that I absolutely love: Diana and Henry, mainly. I also love the setting and the propriety, and the characterisation of the men. Who doesn't like a well-dressed, well-spoken heir to a family fortune?
Unfortunately, I already knew the shock ending of
Rumors
, so it wasn't quite the revelation that it was intended to be. That'll teach me for asking my friends questions about books I haven't read! I don't think it ruined my reading experience, I just missed out on the element of surprise.
I'm looking forward to reading the next book in the series, and I'm interested to see where the characters go from here. I think
The Luxe
is like a slower paced, older version of
Gossip Girl
, which is why I was initially drawn to it. Oh, and the covers. They're lovely!