Thanks to Maggie Stiefvater, author of
Lament
, and the upcoming
Ballad
and
Shiver
, for answering all my questions!
----------
How did you get into writing professionally?
I actually always wanted to be a writer, so I have been querying and generally throwing my (quite appalling) manuscripts in the general direction of the publishing industry since I was 15 or 16. I kept shoe boxes of rejection letters -- I was quite proud of them -- until I finally chucked them a few years before I actually got published. Anyway, I went the usual route of writing bad stories, sending queries, getting rejected. For some reason I'd decided early on that an agent was cheating, and so I was submitting directly to editors. I would not recommend this to anyone with a brain.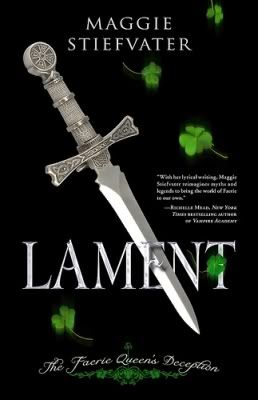 How long was Lament's publishing process?
I wrote an early draft of what became
LAMENT
when I was 16, but I put it down without submitting it and wrote several other projects in between. Andrew Karre, the editor who ended up buying
LAMENT
, actually looked at
LAMENT
a year before he accepted it and asked for revisions. I tweaked it a bit, but not enough, and he passed. A year later, I came to him without another project (because he had already proven his Awesomeness), and he said "how about those homicidal faeries? hmmmmm?" So technically it was several years. If you're just counting from when I wrote revised chapters for Andrew to offer, three months.
What are some of your favourite YA books/authors?
I'm super picky! I read a lot but I put my absolute favorites up on Goodreads. (
http://www.goodreads.com/author/show/1330292.Maggie_Stiefvater
) I never thought of myself as a huge fan of dystopia but my fave YA books all are --
THE HUNGER GAMES
,
FEED
, and
PEEPS
.
Did you always plan to write a faerie story, or did it happen by accident?
Oh, I have always been in love with faerie lore. I have far too many manuscripts from my teens squirreled away on disks, all about various faeries doing terrible things to unlucky people.
LAMENT
has a distinguished pedigree.
Who is your favourite character from

Lament

, and why?
Una, hands down. Because if we got stuck in an elevator, she'd be the most entertaining. Well, or maybe Eleanor. She's so delightfully mean.
Are you at all like the main character, Deirdre?
Nope. I have no stage fright whatsoever, and haven't since I was about . . . um . . . never. We both play the harp, but I have never worn a cardigan set. I'm more like James -- we both play the bagpipes and we both think we're funny.
Music is a huge part of

Lament

. Are you musical yourself?
Definitely. If I'm not making it (I play several instruments and write music), I am listening to it. I write songs for all of my books and have playlists that I must listen to while writing. One day I will manage to write a book without a main character that plays a musical instrument, but that day has not yet come.
What was your main inspiration for the book?
A rabid desire to make people cry. Also, a dream about wolves in a snowy wood.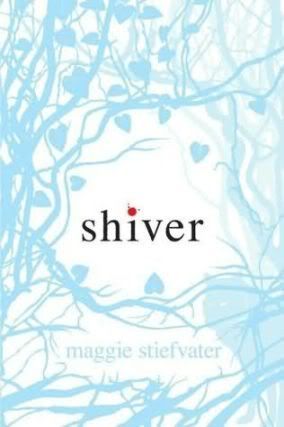 Can you tell us anything about your upcoming books,

Shiver

and

Ballad

?
Well, I can give the cut and dried descriptions.
SHIVER
: For years, Grace has watched the wolves in the woods behind her house. One yellow-eyed wolf—her wolf—is a chilling presence she can't seem to live without. Meanwhile, Sam has lived two lives: In winter, the frozen woods, the protection of the pack, and the silent company of a fearless girl. In summer, a few precious months of being human... until the cold makes him shift back again. Now, Grace meets a yellow-eyed boy whose familiarity takes her breath away. It's her wolf. It has to be. But as winter nears, Sam must fight to stay human—or risk losing himself, and Grace, forever.
And then
BALLAD
: In this sequel to Lament, faeries follow James and Dee to Thornking-Ash, where James struggles with his feelings for Dee and for the dangerous faerie muse, Nuala. When Halloween plunges both Dee and Nuala into danger, James finds he can only save one.
I'm really excited to see how readers react to them, since I think they're both a huge leap forward for me.
Do you have any advice for aspiring YA authors?
I always say read, read, read when asked this. Not just anything (though every little bit helps), but the bestselling titles in the genre you hope to write. When you like something, make a note of why you like, pull it apart, see why it works. And use them as your textbooks. Oh yeah, and have confidence in yourself. Not necessarily that you rock as a writer, because you might not yet, but that you
will
rock as a writer some day.
----------
Related links:
Maggie's site:
Maggie Stiefvater.com

US publisher's site:
Flux
My review:
Lament

by Maggie Stiefvater