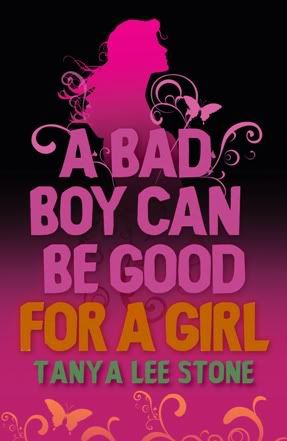 From Amazon:
Josie, Nicolette and Aviva are three very different girls who all meet the same bad boy with an irresistible knack for getting into their blood and under their skin. Each is sure that she can keep a cool head, but how much are they really in control?
Although this book is short and easy to read, it's beautifully written and very hard to put down. Told in verse, it's the story of 3 very different girls, who all end up falling for the same bad boy.
Josie, Nicolette and Aviva are as opposite as characters can be, though they all experience a similar heartbreak, and learn something about life and love in the process. I love the sisterhood they eventually form, and the way they all support each other with the help of
Forever
by Judy Blume. It just goes to show that boys don't affect us as much as they'd like to think they do, and with the help of friends and family, a broken heart can be fixed and learned from.
Bad boys will, unfortunately, always exist, and
A Bad Boy Can be Good for a Girl
is a brilliant eye-opener of a book. It deals with pressure, sex and that overbearing feeling of unease when you realise he's just not going to call. It does include some sex scenes and references, but none of them bothered me, and all were tastefully written and essential to the story.
I'd recommend this book to any and every girl out there. It won't dissuade you from going after a bad boy, but it will show you that even they can have a positive effect on your life. You may not thank them for how they treated you, but you'll thank them for making you that little bit wiser.