In My Mailbox idea from Kristi @ The Story Siren, and all descriptions from Amazon.
Two words can sum up my week this week: CATCHING FIRE! I was so excited when it arrived - it pretty much made my year!
-----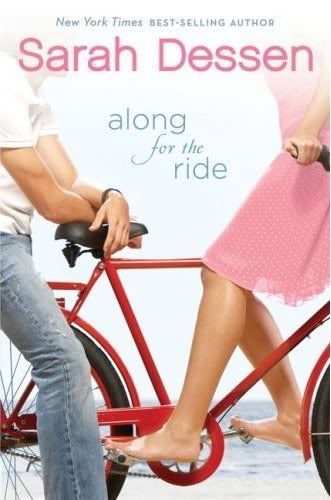 Along for the Ride
by Sarah D.essen
(I can't wait to read this!)
It's been so long since Auden slept at night. Ever since her parents' divorce—or since the fighting started. Now she has the chance to spend a carefree summer with her dad and his new family in the charming beach town where they live. A job in a clothes boutique introduces Auden to the world of girls: their talk, their friendship, their crushes. She missed out on all that, too busy being the perfect daughter to her demanding mother. Then she meets Eli, an intriguing loner and a fellow insomniac who becomes her guide to the nocturnal world of the town. Together they embark on parallel quests: for Auden, to experience the carefree teenage life she's been denied; for Eli, to come to terms with the guilt he feels for the death of a friend.

-----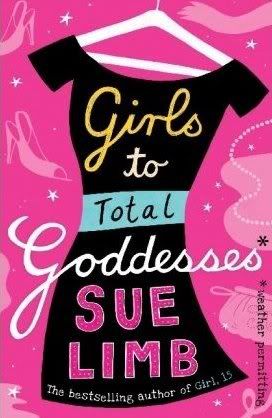 Girls to Total Goddesses
by Sue Limb
(
For review
. It sounds funny!)
Zoe and Chloe have a mission: to transform themselves into goddesses in seven days (or thereabouts anyway - eight if they need the extra time). But who for? Zoe has a horrible dilemma. Having hated the horrible Beast for making Chloe's life a misery, Zoe has now realised that all was not as it seemed. When Beast came to both their rescue, Zoe's heart was completely overturned. But Zoe has told him she never wants to see him again. And how can she get him back without upsetting Chloe? And - more importantly - how can she compete with the gorgeous new girl on the scene, Charlie, with her trim hips, speckly eyes, fabulous mascara and tawny skin? The Goddess Project just got even more complicated ...
-----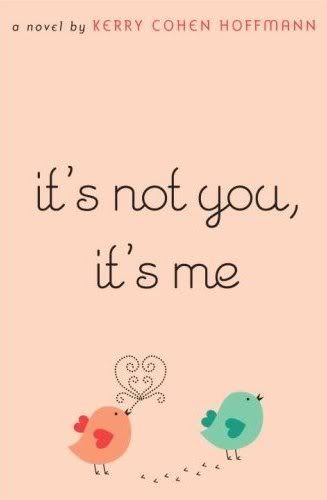 It's Not You, It's Me
by Kerry Cohen Hoffmann
(I've heard many mixed reviews of this, so I'm interested to see what I think).
Zoe loves Henry. Henry dumps Zoe. Zoe wants Henry back—at any cost. Zoe's two best friends come up with a plan to help Zoe get what she thinks she wants. The plan: make Henry jealous. But the plan takes a surprising turn. . . . Spanning thirty-one days in the cycle of a breakup, Kerry Cohen Hoffmann's humorous and poignant novel depicts a girl whose single-minded focus on her ex-boyfriend has pulled her far from the person she most needs to win back—herself.

-----

Nothing But Ghosts
by Beth Kephart
(This sounds great!)
Ever since her mother passed away, Katie's been alone in her too-big house with her genius dad, who restores old paintings for a living. Katie takes a summer job at a garden estate, where, with the help of two brothers and a glamorous librarian, she soon becomes embroiled in decoding a mystery. There are secrets and shadows at the heart of
Nothing but Ghosts
: symbols hidden in a time-darkened painting, and surprises behind a locked bedroom door. But most of all, this is a love story—the story of a girl who learns about love while also learning to live with her own ghosts.
-----

Secrets at St Jude's: Jealous Girl
by Carmen Reid
(
For review
. I loved the first book in this series, so I was really excited to get this one!)
Gina is back from spending her summer holidays in LA - and straight into a hectic new term at St Jude's, her stuffy but weirdly fun Scottish boarding school. Her budding romance with Dermot, the boy who works in the local cafe, has been fueled over the summer by emails and phone calls - but now she's back on Scottish soil, their reunion doesn't seem to be going as planned. Is he really the boy for her?Despite her troubles in love, Gina knows she can count on her dorm buddies to cheer her up. Although Niffy's staying at home to care for her sick mother, she still visits and even invites the Daffodil girls to her stately pile. And Amy and Min are still having troubles of their own. Amy's crush on Jason, the hottest boy at the boys' school up the road, is still going strong - and she has an additional problem of a mini-stalker. And Min's internet romance is hotting up but is she putting herself in danger? The friends know they have to stick together to get through all these terrible teenage times! And how on earth can they concentrate on hockey tournaments and science class when there's all this, plus parties and nights out to organize too..

-----

Toby Alone
by Timothee de Fombelle
(This was in the half price sale at work, so I thought why not?)
Toby Lolness is just one and a half millimetres tall, and he's the most wanted person in his world, the great oak Tree. When Toby's father makes a ground-breaking discovery, tapping into the very heart of the Tree's energy, he also realises that exploiting it could do permanent damage to their world. Refusing to reveal the secret of his invention to an enraged community, the family is exiled. But one man is determined to get hold of the forbidden knowledge ... and his plan is to destroy the Tree. Now Toby's parents have been imprisoned and sentenced to death. Only Toby has managed to escape, but for how long?
-----


Tomorrow, When the War Began
by John Marsden
(Lucy Christopher recommended this to me, and it sounds brilliant!)
When Ellie and her friends go camping, they have no idea they're leaving their old lives behind forever. Despite a less-than-tragic food shortage and a secret crush or two, everything goes as planned. But a week later, they return home to find their houses empty and their pets starving. Something has gone wrong--horribly wrong. Before long, they realize the country has been invaded, and the entire town has been captured--including their families and all their friends. Ellie and the other survivors face an impossible decision: They can flee for the mountains or surrender. Or they can fight.


-----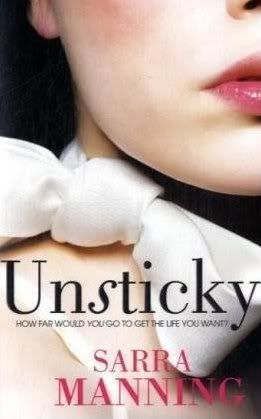 Unsticky
by Sarra Manning
(I really Sarra's teen novel, so I'm looking forward to reading her first adult one).
High fashion, high art, high expectations – this is Pretty Woman for the twenty-first century. Money makes the world go round – that's what twenty-something Grace Reeves is learning. Stuck in a grind where everyone's ahead apart from her, she's partied out, disillusioned, and massively in debt. If she's dumped by another rock-band wannabe, squashed by anyone else at her cut-throat fashion job, or chased by any more bailiffs, Grace suspects she'll fall apart... So when older, sexy and above all, wealthy art-dealer Vaughn appears, she's intrigued against her will. Could she handle being a sugar daddy's arm candy? Soon Grace is thrown into a world of money and privilege, at Vaughn's beck and call in return for thousands of pounds in luxurious gifts, priceless clothes – and cash. She's out of her depth. Where's the line between acting the trophy girlfriend, and selling yourself for money? And, more importantly: whatever happened to love?
-----



The Agency: A Spy in the House
by Y. S. Lee
(
For review
. Sounds cool, eh?)
At a young age, Mary is rescued from the gallows by a woman masquerading as a prison warden. She is taken to Miss Scrimshaw's Academy for Girls. The school, Mary learns, is a front for a private investigation agency and, at 17, she is taken on as an agent. In her new role she is catapulted into the family home of the Thorolds to investigate the shady business dealings of Mr Thorold.

-----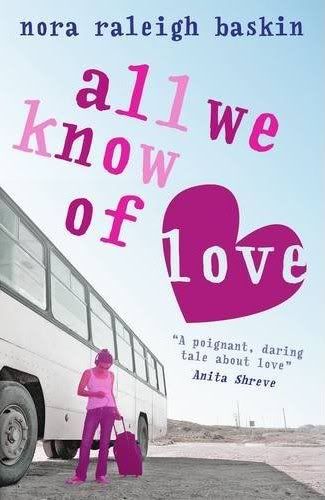 All We Know of Love by Nora Raleigh Baskin
(
For review
. This also sounds really good).
Natalie is on a bus trip to see her mother, who had abandoned her family four years earlier. On the way, she thinks about her confusing relationship with her boyfriend Adam and about her even more confusing relationship with her mother. Natalie also brushes up against various strangers who harbour their own stories of love and loss. Though she has a comfortable life in Connecticut, Natalie can't forget the day her mother left or that her mother was on the verge of revealing something about love.
-----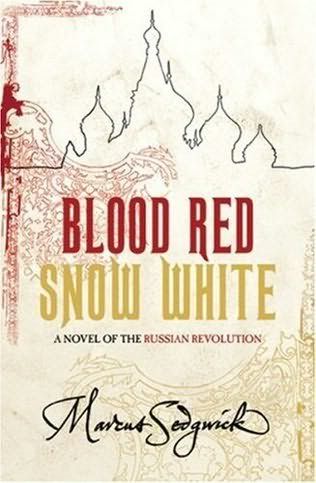 Blood Red, Snow White
by Marcus Sedgwick
(In the sale at work again. I think this almost completes my Sedgwick collection!)
Set at the time of the Russian Revolution, the end of a centuries old dynasty, the rise of the Bolsheviks sent shockwaves around the world. This is the story of one man who was there. It's real history - about the riches and excesses, the glory of the Russian nobility, Nicholas and Alexandra, their haemophiliac son, Alexei, notorious Rasputin, Lenin and Trotsky who ruled from palaces where the Czars had once danced till dawn. The man was real too, his name was Arthur Ransome. He was a writer, accused of being a spy, perhaps even a double agent, and he left his wife and beloved daughter and fell in love with Russia and a Russian woman, Evgenia.

-----



Finding Cassie Crazy
by Jaclyn Moriarty
(This was recommended by Luisa, so I'm sure it's a great read!)
Cassie is in Year 10 at Ashbury High. Ashbury students claim that the kids at Brookfield High are drug-dealers and psychopaths. Their teacher starts a pen-pal project which leads to an escalation of the war between the two schools, to secret romance and to Cassie learning to face her fears.
-----

Catching Fire
by Suzanne Collins
(
For review
. Does this book need an explanation?! They sent the real copy (!) with a promo booklet and a mockingjay badge... so cool! I should be posting a spoiler-free review on Monday.. it's AMAZING!)
*Includes
The Hunger Games
spoilers*
After winning the brutal Hunger Games, Katniss Everdeen returns to her district, hoping for a peaceful future. But Katniss starts to hear rumours of a deadly rebellion against the Capitol. A rebellion that she and Peeta have helped to create. As Katniss and Peeta are forced to visit the districts on the Capitol's cruel Victory Tour, the stakes are higher than ever. Unless Katniss and Peeta can convince the world that they are still lost in their love for each other, the consequences will be horrifying...

-----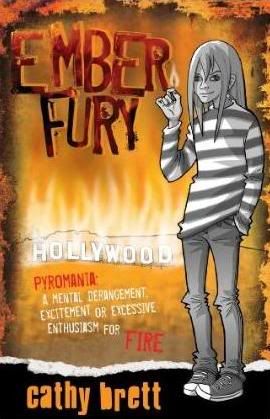 Ember Fury
by Cathy Brett
(
For review
. UK ARC/proof. This looks very cool. Headline are publishing some great stuff this year! Book trailer
here
.)
A sassy and entertaining illustrated debut from Cathy Brett
Pyromania: A mental derangement, excitement or excessive enthusiasm for fire.
Having celebrity parents isn't as hot as it sounds. Yes, there's money to burn, fame and some totally smoking guys...But when your dad's more interested in blazing a trail to the top of the charts than why you got kicked out of school, again, it can make you seriously angry. And if there's one thing Ember knows, it's that the smallest spark of anger can ignite a whole heap of trouble...
-----


Hope everyone had a great week!