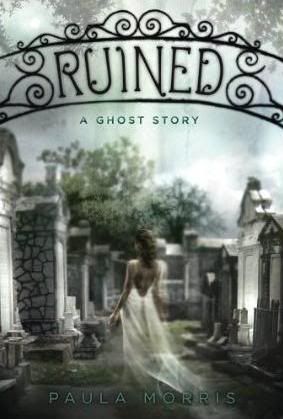 Waiting on Wednesday idea from Jill at Breaking the Spine.
-----
Ruined
by Paula Morris
* Published by: Point
* Format: Hardcover
* Release Date:
August 1st, 2009 (US)
* On Amazon:

here
.

From Amazon:
Rebecca couldn't feel more out of place in New Orleans, where she comes to spend the year while her dad is traveling. She's staying in a creepy old house with her aunt. And at the snooty prep school, the filthy-rich girls treat Rebecca like she's invisible. Only gorgeous, unavailable Anton Grey seems to give Rebecca the time of day, but she wonders if he's got a hidden agenda. Then one night, in Lafayette Cemetery, Rebecca makes a friend. Sweet, mysterious Lisette is eager to talk to Rebecca, and to show her the nooks and crannies of the city. There's just one catch: Lisette is a ghost. A ghost with a deep, dark secret, and a serious score to settle. As Rebecca learns more from her ghost friend - and as she slowly learns to trust Anton Grey - she also uncovers startling truths about her own history. Will Rebecca be able to right the wrongs of the past, or has everything been ruined beyond repair?

I love the sound of this book: ghosts, secrets and scores to settle sounds like a great mix, and I really like the cover.