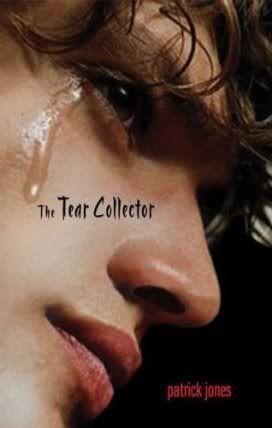 Waiting on Wednesday idea from Jill at Breaking the Spine.
-----
The Tear Collector
by Patrick Jones
* Published by: Walker Books
* Format: Hardcover
* Release Date:
September 1st, 2009 (US)
* On Amazon:

here
.

From Amazon:
Fans of urban fantasy should prepare for a new kind of vampire–one that feeds off of tears instead of blood. Descended from an ancient line of creatures that gain their energy from human tears, Cassandra Gray depends on human sorrow to live. Only Cass has grown tired of living this life and wants to live like a human, especially now that she's met someone worth fighting for.


Hot boy? Check. Supernatural story? Check. Vampires? YES!
And different vampires, at that! I'd like this book now, please. Hurry up September!