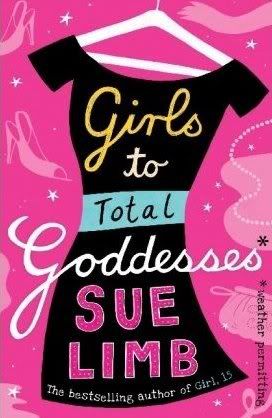 From Amazon:
Zoe and Chloe have a mission: to transform themselves into goddesses in seven days. But who for? Zoe has a dilemma. Having hated the horrible Beast for making Chloe's life a misery, Zoe has now realised that all was not as it seemed. When Beast came to both their rescue, Zoe's heart was completely overturned. But Zoe has told him she never wants to see him again. And how can she get him back without upsetting Chloe?
This book is absolutely hilarious. I haven't laughed so much since I first read
Angus, Thongs and Full-Frontal Snogging
, which was quite a few years ago now. Sue Limb's humour is delightfully British, and she depicts teen life and all its embarrassments perfectly.
Zoe and Chloe have their fair share of boy problems, body worries and i-wish-i-could-sink-into-a-hole moments, but they make it through all of these reasonably unscathed. With the help of friends, sisters and rock stars, everything works out in the end, and their fake moustaches live to tickle another day.
If you want a book to cheer you up, or one to just make you laugh uncontrollably, then I'd highly recommend
Girls to Total Goddesses
. Sue Limb is a comic genius and, joining Louise Rennison and Liz Rettig, is another contender for funniest author ever. A thoroughly entertaining read!