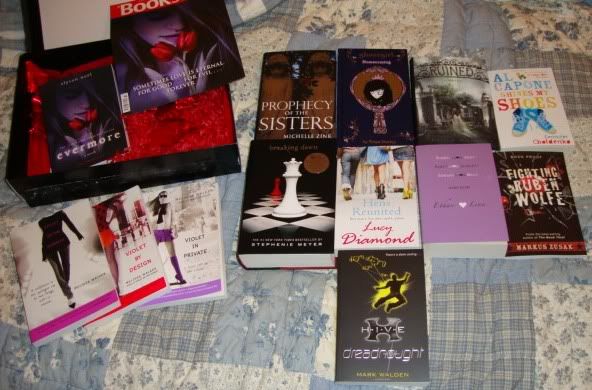 In My Mailbox idea from Kristi @ The Story Siren, and all descriptions from Amazon.
Another great week. Even though the book isn't my favourite, I love the
Breaking Dawn
S.E. What can I say -
The Twilight Saga
makes me excited!

Violet on the Runway, Violet by Design, Violet in Private
by Melissa Walker
(Read #1, and really enjoyed it. I love MW!)
A wallflower in the spotlight can do one of two things: wilt, or blossom... Violet Greenfield's life changes forever when a lady in giant Chanel shades tells her she could be IT, the next Kate Moss-but taller, and without the PR problems. That's how Violet winds up with a business card in the front pocket of her jeans on her first day as a senior in high school. Angela Blythe from Tryst Models in New York City wants to put Violet on a plane and whisk her into the world of high-heeled boots and oversized sunglasses. Tall, skinny Violet, who's been P-L-A-I-N practically forever. And guess what? She's going.
-----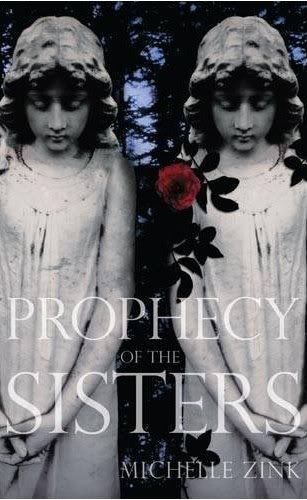 Prophecy of the Sisters
by Michelle Zink
(Finished copy - it's all shiny! Review
here
.)
This is the story of sixteen-year-old Lia Milthorpe's quest to discover her role and her twin sister's in a powerful prophecy that has affected twin sisters for generations. But nothing can prepare her for what she discovers - about herself, about her family, and about the danger that goes from haunting her dreams to becoming her reality.
-----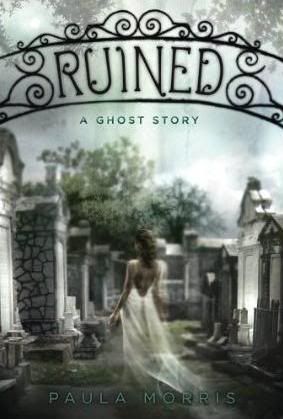 Ruined
by Paula Morris
(Sounds good!)
Rebecca couldn't feel more out of place in New Orleans, where she comes to spend the year while her dad is traveling. She's staying in a creepy old house with her aunt. And at the snooty prep school, the filthy-rich girls treat Rebecca like she's invisible. Only gorgeous, unavailable Anton Grey seems to give Rebecca the time of day, but she wonders if he's got a hidden agenda. Then one night, in Lafayette Cemetery, Rebecca makes a friend. Sweet, mysterious Lisette is eager to talk to Rebecca, and to show her the nooks and crannies of the city. There's just one catch: Lisette is a ghost. A ghost with a deep, dark secret, and a serious score to settle. As Rebecca learns more from her ghost friend -- and as she slowly learns to trust Anton Grey -- she also uncovers startling truths about her own history. Will Rebecca be able to right the wrongs of the past, or has everything been ruined beyond repair?
-----

Breaking Dawn: Special Edition
by Stephenie Meyer
(YAY!)
This Special Edition of the #1
New York Times
bestseller includes:
An exclusive Breaking Dawn concert series DVD, featuring a performance by Blue October's Justin Furstenfeld and a conversation between Stephenie Meyer and Justin Furstenfeld.
A reproduction of the personal, handwritten lyrics for My Never by Justin Furstenfeld.
A limited-edition, full-color Bella & Edward poster (on reverse side of book jacket).
-----

For review: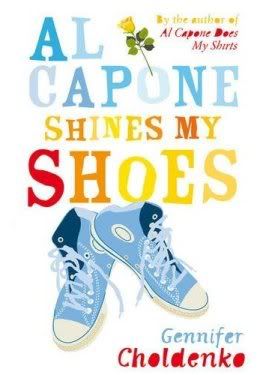 Al Capone Shines My Shoes
by Gennifer Choldenko
(Sounds fun!)
Moose's sister has got a place in the perfect school on the mainland, one that will help her deal with her autism. But there is one hitch. She got the place with the help of Al Capone and now it's payback time. Soon Moose is caught up in a terrible cycle of secrets and favours that threatens to destabilise his entire family in this nail-biting, edge-of-your-seat novel.
-----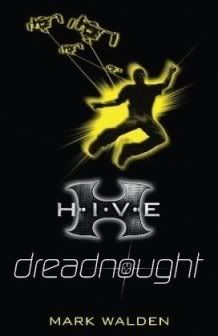 H.I.V.E: Dreadnought
by Mark Walden
(I've never read any of these, but they sound cool!)
A renegade faction of the world's most powerful villains is intent on destroying G.L.O.V.E. (Global League Of Villainous Enterprises) and showing the world the true face of evil. The Disciples begin by hijacking Diabolus Darkdoom's Airborne command post, then they kidnap his son and his son's best friend. Unfortunately for them, Nigel Darkdoom (and Franz) also happen to be Otto's friends. Heading out to America, Otto, Wing et al embark on a perilous and highly unauthorised rescue operation. Cut off from the support of H.I.V.E. and on the run from American security forces the hunt for their friends leads to one of the US military's most secret facilities. It becomes clear that the Disciples are not all they appear and in a desperate race against time Otto must work out who his real friends are to prevent the Disciples from completing their true objective. Only Otto can save the world from domination by a sinister new world order but it might be that the price he has to pay is just too high. When it comes to the crunch will he be prepared to sacrifice himself?
-----




Fighting Ruben Wolfe
by Markus Zusak
(UK proof/ARC. I'm VERY excited to read this, I haven't been able to find it anywhere. It's released here in February 2010, and has a different cover to the one on the left.)
Cameron and Ruben Wolfe come from a family clinging to the ragged edge of the working class. To make money, the boys hook up with a sleazy fight promoter who sees something marketable in the untrained brothers¹ vulnerability. But the Wolfe brothers are fighting for more than tips and pay-off money. It soon becomes a fight for identity, for dignity, and for each other.
-----

Ghostgirl: Homecoming
by Tonya Hurley
(Such a lovely looking book!)
Charlotte may have graduated Dead Ed but that's not the end of her story. Life, for Charlotte, was one bitter disappointment after another. And it seems death isn't going to be much different. Convinced that graduating Dead Ed was her route to the afterlife Charlotte is a little surprised to find she has to complete an internship! Answering the phones at a help centre for troubled teens isn't proving brilliantly exciting. Until Scarlet calls: a pedicure-gone-hideously-wrong has landed Petula in a coma and Scarlet thinks Charlotte is the only person who can help...

-----


Beautiful Creatures
by Kami Garcia & Margaret Stohl
(UK proof/ARC. Released in the UK in February 2010. Woohoo!)


Gatlin
has ever seen, and she's struggling to conceal her power and a curse that has haunted her family for generations. But even within the overgrown gardens, murky swamps and crumbling graveyards of the forgotten South, a secret cannot stay hidden forever. Ethan Wate, who has been counting the months until he can escape from Gatlin, is haunted by dreams of a beautiful girl he has never met. When
Lena
moves into the town's oldest and most infamous plantation, Ethan is inexplicably drawn to her and determined to uncover the connection between them. In a town with no surprises, one secret could change everything.
-----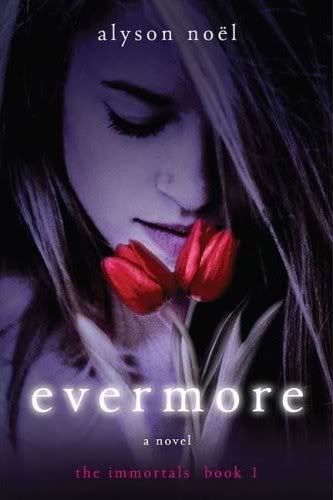 Evermore
by Alyson Noel
(This arrived in a black box, complete with red packing materials, a
Bookseller
magazine flyer and
Evermore
fortune cookies. So cool!)
Seventeen-year-old Ever is the sole survivor of a car crash that killed her entire family. Living with her aunt in Southern California, she's plagued by the ability to hear the thoughts of those around her, and haunted by the ghost of her little sister. She tries to tune everyone out, shunning her old lifestyle as the pretty, popular cheerleader, but somehow she can't hide from Damen, the new guy at school. Stunningly handsome, clever and not a little bit intimidating, there's something about him that doesn't quite add up. Ever realises he's hiding something, but nothing could prepare her for the truth - especially when the truth involves past lives, murderous enemies, everlasting love and the secret of eternal youth.



-----


I won this in a giveaway over at
Book Chick City
(Thanks Carolyn!):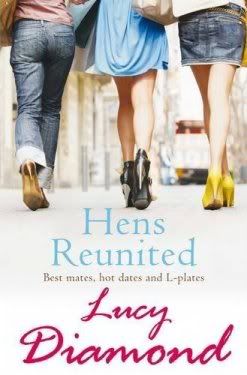 Hens Reunited by Lucy Diamond
(Adult chick lit - sounds good!)
Katie, Georgia and Alice were at each other's hen nights but now the chickens have come home to roost: their marriages have fallen apart and their friendships have been tested to the limits. Control-freak Katie has become a commitment-phobe - there's no way she wants to get married again. Is there? Ambitious Georgia always puts her career first. If anyone gets hurt, it's their look-out - right? And faithful Alice wants to make a fresh start, but can't get over her cheating ex - and Georgia's betrayal. Hearts have been broken, and feathers ruffled ...can the hens ever be reunited?
Hope everyone had a great week!