I went to the
House of Night
event in Manchester today. P.C. & Kristin Cast were there, and gave a talk and Q&A, then signed some books.
P.C. Cast read almost two chapters from book #6,
Tempted
, which sounds pretty cool. They also talked about their characters, and gave some funny advice about teenagers and boys - I think the phrase was something like 'audition as many as you can before deciding on the final one'. That was very funny! P.C. also mentioned how they write the books: she writes a first draft, then sends it to Kristin who changes things, adds/deletes, tweaks etc... P.C. doesn't read anything about the series - she writes the book she wants, and leaves it at that.
P.C. also talked about the series as a whole, there will be twelve books, and some will focus on different characters. She also mentioned that a movie (think it was a movie) has been optioned, but I can't remember who by. Anyways.... pictures!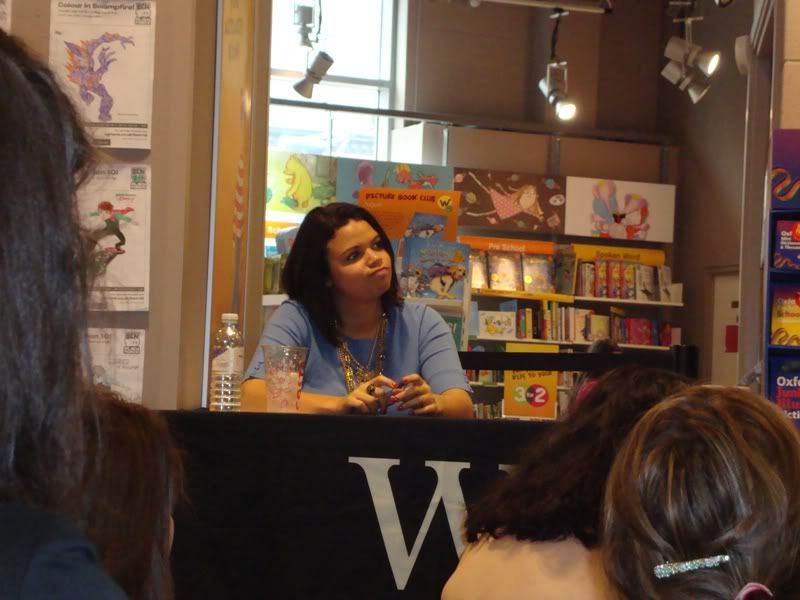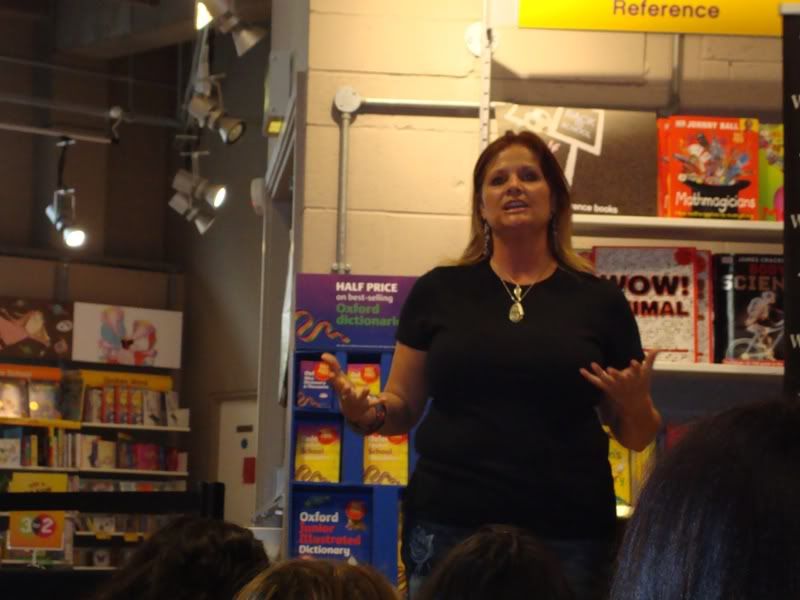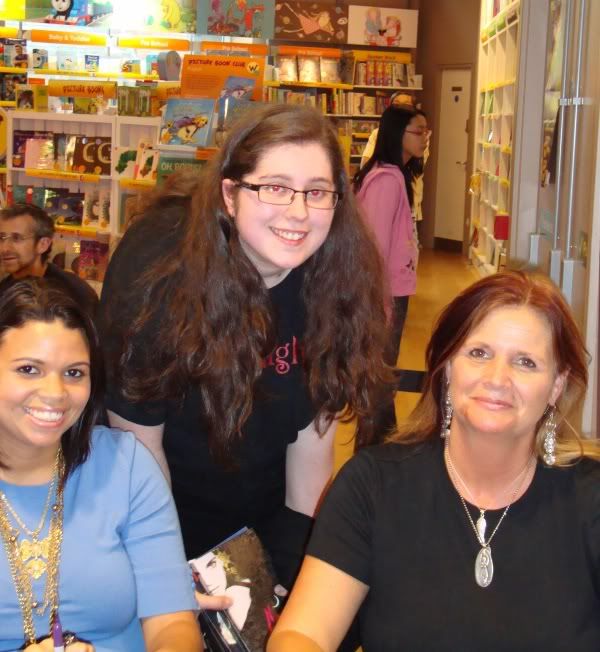 I got some books signed: UK
Marked
, US
Hunted
, and the
Immortal
anthology - PC edited it, and Kristin has a short story included in it. They both seemed pretty surprised to see the anthology, and Kristin joked I was one of only four people that has read it. I wish it was released over here.. I'm sure it'd sell well. I heard it was getting a rerelease in the US, but I'm not sure on that one.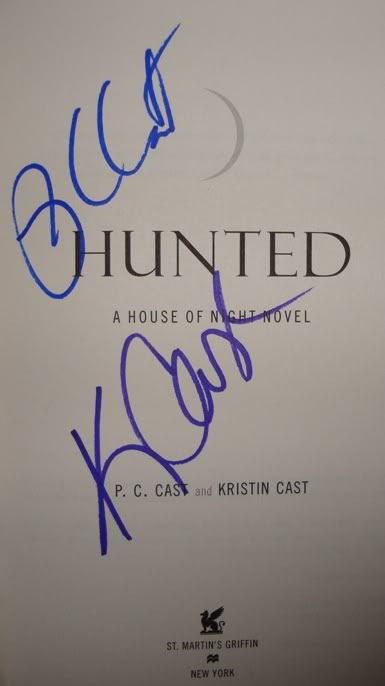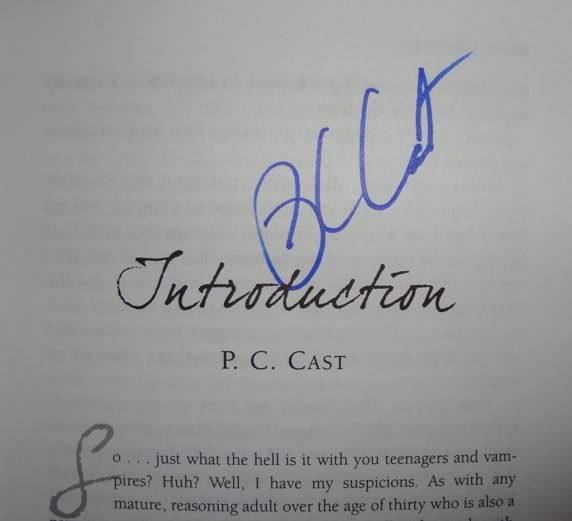 Fun day!