Lucinda Hare is the author of The
Dragon Whisperer
, a young adult fantasy published in the UK by Random House.
She also sent me two images of her original artwork (click to enlarge), which are included below. Thanks, Lucinda!
----------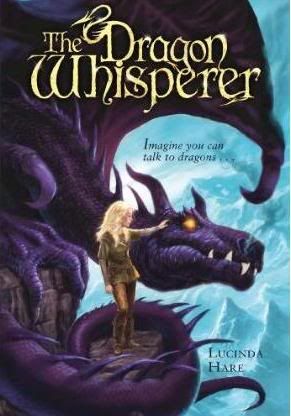 How did you end up writing for children?
As a child I used to wander the beaches and woods of East Lothian day dreaming. When I got home I would draw and paint the stories in my head. Throughout my life I've continued to draw from the imagination, although work, step children, and having a house full of rescued animals didn't leave much time for day dreaming. But then ten years ago my husband Paul suggested that I give up work to spend more time with our animals, to pursue my other interests. Writing draws together all those interests and passions: children, history, illustration, Native American culture
*
, animals, and military history, so I began writing. My first book
The Sorcerers Glen
(unpublished) was how I taught myself to write, and it was full of family, friends and pets. I used what I learnt from that (I stick far too many ideas in one book!) to write
The Dragon Whisperer
. Photos of some of our animals, and my illustrations from
The Dragon Whisperer
and
The Sorcerers Glen
, are up on my website listed below.
Have you always had a particular interest in dragons?
Not in dragons no, but in animals, yes. For as long as I can remember I was fascinated by animals. Not just cats and dogs, deer and fox and seal, but spiders, wasps and earwigs. My dragons draw upon the characteristics of different animals, insects and dinosaurs; just as the amphibian hobgoblins share many characteristics with frogs and great white sharks. Fantasy is great in that it allows you to draw upon myth and legend to create unique creatures of your own.
I love the map included in the book. Did you create that whole world yourself?
Yes, I did the original map. It is loosely based upon the highlands and islands of Scotland, from where I also found inspiration for many of the names such as The Isle of Midges and the Howling Glen. I started with a very rough map, and then having written the book, I went back to sort out the detail.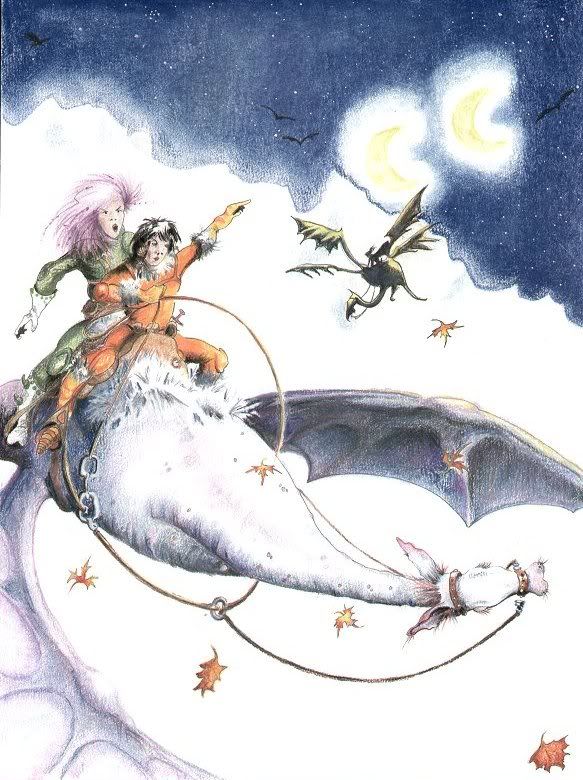 Do you have a favourite character from
The Dragon Whisperer
?
(Mine's Root the gnome!)
I think I have to go for Root too. He's been everyone's favourite, I think because most of us can identify with his dilemmas and fears, and beneath it all he is really plucky. My favourite dragon is Chasing the Stars, she has a wicked sense of humour.
Quenelda is one of the most unusual names I've ever come across. Where did it originate from?
Yes, Quenelda is very unusual. If you Google Quenelda, there are hardly any hits. I'd been searching for an aristocratic name that was different, a name that evoked another world, but wasn't too outlandish. Then on the news one day a very well spoken lady was being interviewed. Her name was Quenelda, and I thought, yes, perfect!
Are there any fantasy novels or other forms of media that inspired Quenelda's story?
No. This story is firmly rooted in everyday life. It's inspired by animals in general, but by our rescued animals specifically. A lot of my dragons' characteristics are based upon those of our animals. I wanted to give them a voice, to demonstrate that animals have a language of their own if you only take the time to study them.
I also wanted
The Dragonsdome Chronicles
to mirror issues that children today can relate to.
The Dragon Whisperer
is set against a background of war, and the main characters of Root and Quenelda both have to deal with the loss of parents. It challenges the weight of expectation imposed on children to fulfil parental ambition, and the opposite where children want to challenge existing social norms and do something different and are belittled and bullied as a result. And it demonstrates how friendship can cross cultural and class boundaries, and of course that profound friendships can exist between people and other species, in this case dragons. .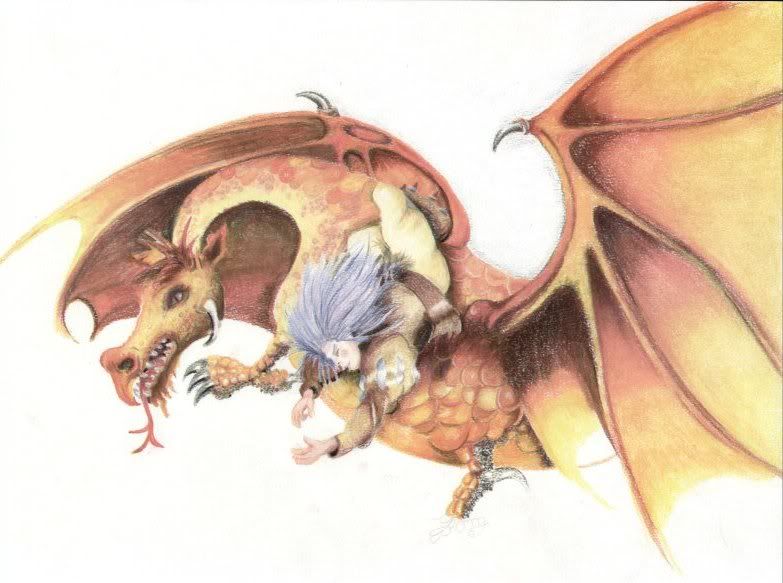 Will there be a sequel to
The Dragon Whisperer
? If so, can you tell us anything about it?
I have just submitted a rough manuscript of
Dragon Isle
to Random House, and I have thirty thousand words that will provide the backbone of book three. I don't want to say too much about
Dragon Isle
yet, as it won't be published till Aug 2010, and I still have to agree a synopsis with Random House. But it does follow the continuing adventures of the three main characters of Tangnost, Quenelda and Root, and how they grow and develop as their world changes beyond recognition. Quenelda's powers grow, and the treacherous Grand Master makes his play.
Can you tell us about some of your favourite books and authors?
I have lots of favourite authors. Perhaps first and foremost JRR Tolkien;
Lord of the Rings
opened a whole new world to me at eleven years; and all subsequent science fantasy owes their roots to Tolkien. I also liked Conan Doyle's
Sherlock Holmes
, and Dorothy Dunnett. I love Manda Scott and her
Boudica
series, Tad Williams, Jonathan Stroud and the
Bartimaeus Trilogy
, Tom Clancy, Terry Pratchett. My latest passion is Steven Erikson's
Tale of the Malazan Book of the Fallen
.
*
The dedication is by Chief Dan George, and the dragons are named after the Native American fashion, as is Quenelda's dragon name: Dancing with Dragons, and her father's: Thunder Rolling Over the Mountain.
----------
Lucinda's site:
DragonsDome.co.uk
UK publisher's site:
Random House
My review:
The Dragon Whisperer

by Lucinda Hare