If I wasn't already a fan of the lovely MZ, I definitely am now -- she's a Brand New fan too!
----------


How did you go about getting
Prophecy of the Sisters
published?
It was a fairly long process for me, because when I first went out looking for an agent for Prophecy, the one I ended up working with told me the book was a "good first draft" and needed a lot of work. I might not have listened, except this same agent had said the very same thing with a previous book with of mine. At that time, I had chosen another agent who told me exactly what I wanted to hear - that the book was perfect and ready to go. Nine months after going out on submission, that book still hadn't sold, and when I presented Prophecy to my then-agent, she said the same thing she'd said with my other book - that it was ready to submit. I just had one of those, "Uh-oh!" feelings. I knew that if I subbed it again and it didn't sell, I'd have to start over with another book. I had a feeling Prophecy was special and I really didn't want to see it lost because I was too impatient to put in the work necessary to make it perfect, so I canceled my contract with that agent and put myself back out ther e looking for another who might want to work with me to shape the book into something amazing. It was terrifying! I had no idea if I'd actually be able to get another agent or not, but in the end my current agent, Steven Malk with Writers House, did agree to take on the project if I would work on it with him. In the end, the book that took me three months to write in an obsessive, semi-manic writing frenzy took me ten months to edit. But it paid off, because when Steven finally went to submit the book, it sold in three days in a pre-empt to Little Brown. I totally credit all that revising on the front end!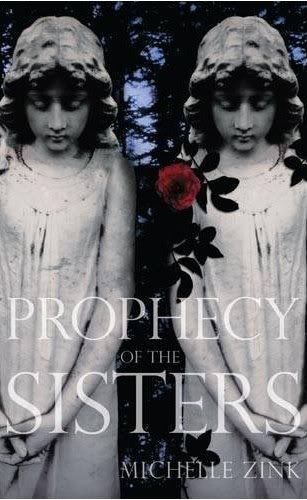 The prophecy itself is quite complicated and intricate. Did it take you a while to get it exactly right, or was it something that was already fully formed in your imagination?
It was mostly formed, but details did change along the way. I don't write with an outline because, for me, all of the magic in reading and writing lay in letting the story go its own way. When I'm reading, I can FEEL if the author has imposed his or her will on the story (I know that probably sounds weird!), and I can feel it in my own writing, too. Because of that, I begin with an idea of how the plot is going to go and then allow for it to take on a life of its own as I get into the book. I'll admit that even I had a20few moments of surprise as Prophecy unfolded!
Which
Prophecy
character is your personal favourite and why?
Jenny! An impossible question! Like asking me which of my children is my favorite! I love them all equally for different reasons. I love Lia's strength of character and her willingness to fight and sacrifice for who she believes she is. I love Alice for her sad vulnerability even in the face of the evil that she does. I love Henry for his selflessness and wisdom. I love James for... well, you probably KNOW why I love James! ;)
Seeing as books 2 & 3 are set in England, will you be coming over here to do any research?
I'm planning to come next summer, though ironically, book three will be finished by then. I would have loved to come sooner as it would really have helped my research, but with the US tour, I just can't make the timing work. For now, I'm relying on people I know that live in the UK, videos, books, and first-person accounts of various areas and important sacred sites (like Avebury). Still! Not the same for me! But I WILL say that Book Three is set only PARTIALLY in England and the rest of it is set in another neighboring country....
Can you tell us anything else about book 2?
The only thing I can tell you about
Guardian of the Gate
is that it involves an epic journey that begins in England, a mysterious new guy, and a betrayal of unimaginable proportions. ;) Oh! And it has a GORGEOUS cover!
How do you feel about all the support your book has received from bloggers and reviewers?
I'm truly overwhelmed with gratitude and affection. I honestly feel like so many of the bloggers and reviewers that I've met online are my friends. We talk about books, of course, but also about life and parents and children and music and writing and food and EVERYTHING! I've met many of them in person and have enjoyed hanging out, going to dinner, eating frozen yogurt, book stalking, and just being silly. I genuinely miss them when I can't log on for a few days. I count myself lucky to know each of them and to have them believe in me and in my work.
Favourite song? Band?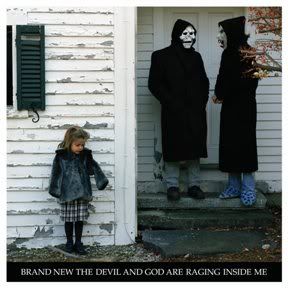 My favorite band is Brand New. I call them a writer's band because their songwriting is incomparable. Best. Lyrics. Ever. They have such a unique sound - a little raw but gut-wrenchingly=2 0heartfelt. Believe it or not, I like Eminem's songs for the same reason. Musician doesn't cut it for either band/musician - poet is more like it. As for one song... impossible! But I'll narrow the field by saying Guernica and Luka by Brand New, Name by the Goo Goo Dolls, In the Name of Love by U2, and A Rush of Blood to the Head by Coldplay (another one of my all-time favorite bands). And (totally off topic!) can I just say I LOVE British films! Your films are the BEST!!!
If you had to choose between vampires, werewolves and faeries, which would you pick?
I'll go rogue and say demons. because I am a rule-breaker like that.
----------
Related links:
Michelle's blog:
Michelle Zink Books
UK publisher's site:
Little Brown
My review:
Prophecy of the Sisters

by Michelle Zink