Tom Dolby is the author of new release
Secret Society
. Here he talks about societies, symbols and sequels.
----------
Did you always want to write for a YA audience?
After my first novel,
THE TROUBLE BOY
, came out, I thought it might be fun. I loved reading YA fiction from time to time, and I'm really glad I pursued it. I had been writing about twentysomethings, but I learned that twentysomethings and teens are not all that different.
What inspired
Secret Society
?
I've always been fascinated by secret societies, and I liked the idea of one that recruited juniors in high school. The novel ties together all the New york City landmarks that I love: the Meatpacking District, where all the clubs are, Central Park, the Metropolitan Museum, and of course, Cleopatra's Needle, where a murder takes place in the novel.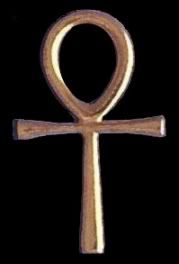 How did you decide on the ankh as the society's symbol?
The ankh can mean so many different things -- life, rebirth, male and female -- that it was the perfect symbol to represent such a mysterious society.
Did you do any research into real life societies?
I did do some research -- though most of what's in the book is fictional.
Will there be a sequel? If so, can you tell us anything about it?
It picks up right where the first book leaves off -- and it has plenty of surprises!
I did -- my publisher was wonderful in consulting me about it, and for the shoot for the second book, I even got to give input on the models and the styling! That sequel will come out in fall 2010.
If you were invited to a secret society, would you join?
I think I would be curious! Wouldn't you be?
What are some of your favourite YA books and authors?