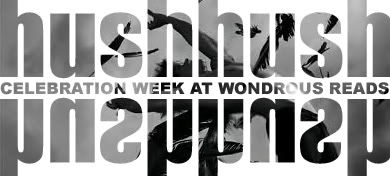 Hey guys!
It's
Hush, Hush
week on Wondrous Reads -- a week celebrating all things Patch (swoon), Nora and Becca Fitzpatrick.
From Tuesday - Saturday, lots of cool
Hush, Hush
stuff will be going on, including:
An interview with Becca herself
A special US Vs. UK picture post
An event report from the lovely Kat at Simon & Schuster UK
& a chance to win a copy (or two...) of this fantastic book.

So, thanks for reading, and hope to see some of you throughout the week! Thanks also to
Thao
for making the great banner above... very cool, eh? :)