In My Mailbox idea from Kristi @ The Story Siren, and all descriptions from Amazon.
Thanks to the UK postal strike, most of my Amazon books didn't arrive this week, though I did get some other great books. I'm really excited about my
New Moon
Collector's Edition and
Twilight
Journals, and just
Twilight
in general. Only 27 days to go!



Asterix & Obelix's Birthday
by R. Goscinny & A. Uderzo
(I've never read any Asterix books before, but they look funny!)
A collection of 12 new stories - all linked by the theme of Asterix's anniversary celebration.
The Adventures of Asterix

is a series of French comic strips
.
The series first appeared in French in the magazine
Pilote
on 29 October 1959.
-----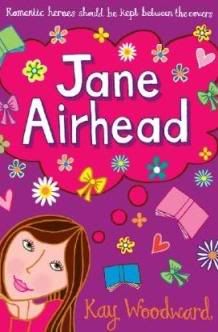 Jane Airhead
by Kay Woodward
(Enjoyed this one, review
here
).
What's not to love about Jane Eyre? Gothic and passionate, it features the ultimate male hero - Mr Rochester. And that gives Charlotte a top idea: she'll look for a new Mr Rochester for her lovely mum. So when Charlotte finds the ideal man, she can't believe her luck. He's dark, brooding and mysterious. He's PERFECT. But the real-life romantic hero also turns out to be sarcastic and rude. Does Charlotte really want her mum marrying him? Perhaps it would have been better if Mr Rochester had stayed between the covers of Charlotte's favourite novel...?
-----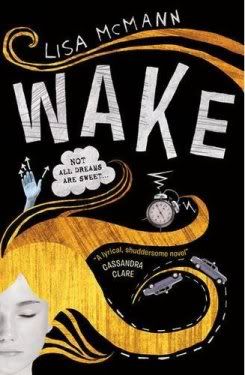 Wake
by Lisa McMann
(I've loved this series for ages, and the UK cover is definitely growing on me. Review
here
).
For seventeen-year-old Janie, getting sucked into other people's dreams at any given moment is getting tired. Especially the falling dreams, and the standing-in-front-of-the-class-naked ones. But then there are the nightmares, the ones that chill her to the bone...like the one where she is in a strange house...in a dirty kitchen...and a sinister monster that edges ever closer. This is the nightmare that she keeps falling into, the one where, for the first time, Janie is more than a witness to someone else's twisted psyche. She is a participant...
-----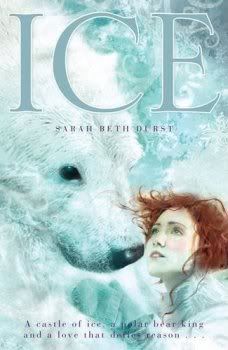 Ice
by Sarah Beth Durst
(Can't wait to read this, I love the cover!)
When Cassie was little her grandmother would tell her stories about the Arctic...stories about snow and ice, about a beautiful castle made of ice, and about her mother, who made a deal with the Polar Bear King and was swept away to the ends of the earth to become a prisoner of the trolls. Cassie is older now and has no time for fairytales and talking animals, or lies about her dead mother. Living with her father at the Arctic research centre, she is determined to become a leading scientist and researcher. But when Cassie comes face to face with a mysterious polar bear, one that defies all scientific fact or knowledge, she begins realise that the fairytales could actually be true. Armed with the knowledge that her mother might be alive, Cassie makes a deal with the Polar Bear King, and embarks on a dangerous journey against time to save her. But her agreement with the Polar Bear King comes with consequences she never bargained for, and before her journey's end Cassie will discover the true meaning of love and family, and loss. A compelling romantic fantasy set in the beautiful frozen Arctic.
-----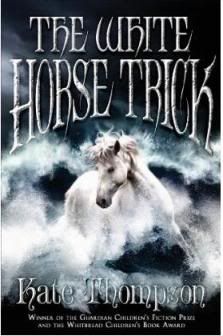 The White Horse Trick
by Kate Thompson
(Sounds cool!)
It is the latter part of the 21st century, and dramatic climate change has made life in Ireland almost impossible. Meanwhile, Tir na n'Og is faced with a refugee problem, and the king of the fairies is not happy about it and when it is revealed that the warlord who is behind the problem is a member of the Liddy family, JJ is sent to sort him out...Following on from "The New Policeman" and "The Last of the High Kings", "The White Horse Trick" travels from the now to far distant futures: from world's end to world's beginning.
-----

Bought:

From work:


Happy reading, everyone!