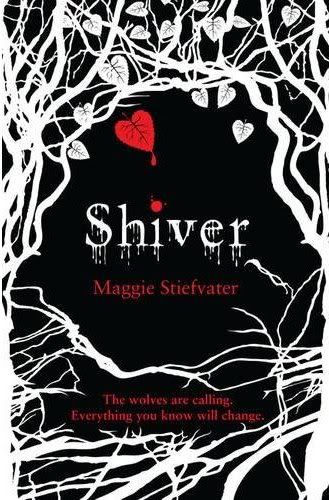 From Amazon:
Grace is fascinated by the wolves in the woods behind her house; one yellow-eyed wolf in particular. Every winter, she watches him but every summer, he disappears. Sam leads two lives. In winter, he stays in the frozen woods, with the protection of the pack. In summer, he has a few precious months to be human . . . until the cold makes him shift back again. When Grace and Sam finally meet they realize they can't bear to be apart. But as winter nears, Sam must fight to stay human - or risk losing himself, and Grace, for ever.
When I started reading
Shiver
, I was expecting an amazing, all-consuming epic romance type of book that would end up as one of my favourites. It didn't quite meet my high expectations, but I did enjoy it and didn't put it down once I got into it.
My main disappointment was my lack of connection with the characters. I just about got Sam, but I felt very little attachment to Grace. I don't know why she didn't make more of an impact on me, but I definitely didn't care about her as much as I think I should have. I also had trouble believing in their intense relationship -- I didn't think there was enough build up, and I had no idea why their feelings for each other were so strong; Grace's especially. Their feelings seemed to progress in the fast and furious no-good-explanation way, and I didn't identify with them at all. The plethora of supporting characters all worked, but again, none particularly stood out to me, and most seemed superfluous.
The plot itself was something new in the werewolf genre, and I thought the use of the cold was very clever. I've never heard of the weather controlling when a wolf changes to a human, so that caught my attention straight away. I also loved the dual narrative, as I'm a big fan of different points of view. I would have liked to have seen more Sam and less Grace chapters, though with Sam being a wolf for some of the time, I understand that that wasn't always possible. The cliffhanger ending was a nice touch, and left me wanting another immediately. I now have many questions that need answers, and I'm hoping all will be revealed in a future installment.
I really wanted to love
Shiver
, but I didn't get that excited feeling that accompanies a book you know you'll be thinking about for days after finishing it. Maybe it was because my expectations were too high, or maybe I was just anticipating something more.