In My Mailbox idea from Kristi @ The Story Siren, and all descriptions from Amazon.
Hey guys! I've done a vlog to go along with my post this week, because I suddenly got an urge to try it. I don't think it will be a regular thing, but I might do a few. Please don't laugh at me! (But you can if you want to - I won't mind!) :)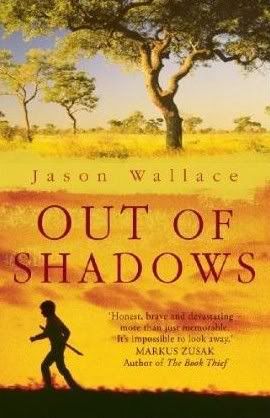 Out of Shadows
by Jason Wallace
(UK proof/ARC. Apparantly this is amazing!)
Zimbabwe, 1980s The war is over, independence has been won and Robert Mugabe has come to power offering hope, land and freedom to black Africans. It is the end of the Old Way and the start of a promising new era. For Robert Jacklin, it's all new: new continent, new country, new school. And very quickly he learns that for some of his classmates, the sound of guns is still loud, and their battles rage on ...white boys who want their old country back, not this new black African government. Boys like Ivan. Clever, cunning Ivan. For him, there is still one last battle to fight, and he's taking it right to the very top.
-----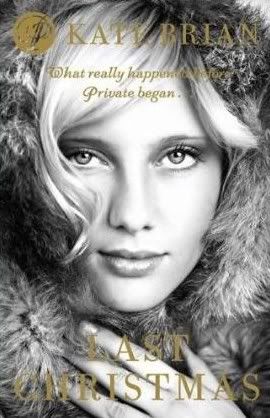 Private: Revelation, Paradise Lost
&
Last Christmas
by Kate Brian
(I was so excited when I opened this package!)
Private begins with the introduction of Reed Brennan, a savvy and ambitious honors student who enters the prestigious Easton Academy private school. Coming from a shaken family and a mundane everyday life, she is eager to explore the brand new setting that awaits her in Connecticut. Unexpectedly, the center of her fascination soon becomes a famed sorority known as Billings House and the posh girls who reside there—Noelle, Ariana, Kiran, and Taylor.

-----



Willoughby's Return
by Jane Odiwe
(Thanks Jane! I loved
Lydia Bennet's Story
, so can't wait to read this!)
In Jane Austen's Sense and Sensibility, when Marianne Dashwood marries Colonel Brandon, she puts her heartbreak over dashing scoundrel John Willoughby in the past.
Three years later, Willoughby's return throws Marianne into a tizzy of painful memories and exquisite feelings of uncertainty. Willoughby is as charming, as roguish, and as much in love with her as ever. And the timing couldn't be worse—with Colonel Brandon away and Willoughby determined to win her back, will Marianne find the strength to save her marriage, or will the temptation of a previous love be too powerful to resist?