On Monday, I travelled down to London for the Puffin New Talent night. It was my first time in the city, and I loved it! It's very different to Manchester, but in a good way. I saw a few cool things, including the
Narnia
staircase at Hamleys toy shop (amazing!), the view from the 10th floor of the Strand building (where Churchill stood to watch the bombs fall in WWII - thanks for this H!), Foyles bookshop (wow!) and Paloma Faith (I walked past her on Oxford Steet!).
Anyway... back to the books. Four authors attended Puffin's New Talent night, and presented their books for 2010: Helen Grant (
The Glass Demon
), Alex Scarrow (
Time Riders
), Jason Bradbury (
Atomic Swarm)
and David Yelland (
The Truth About Leo
). I didn't take any pictures of the authors (didn't take my camera!), but Liz from My Favourite Books did, and you can see them on her blog
here
. It was great to finally meet Liz and Mark... hi guys! I also got to meet some Puffin people who I've chatted to over email, which was great. They were all lovely!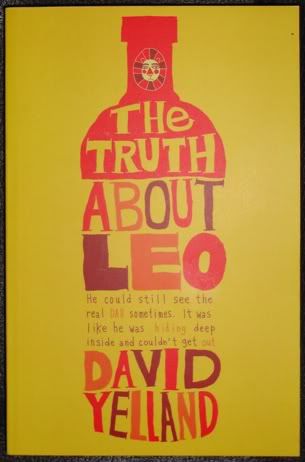 Each author spoke about their upcoming books, then chatted to all the attendees afterwards. I spoke to Alex, Jason and Helen, and they were all kind enough to sign my books. David Yelland had to run off, so I didn't get chance to meet him, but maybe next time. I must say, his book,
The Truth About Leo
, sounds amazing, and his presentation almost had us all in tears. It's also the first time I've ever come across an embargoed press release.. we weren't allowed to talk about it until Tuesday!
So, that was Monday over. On to Tuesday, or what will now be known as my best book day ever.
We (me and my friend Charley, who I asked to come with me) started off with a meeting back at the Puffin offices, where we talked about everything from
Vampire Academy
,
Beautiful Creatures
and Sarah Dessen. It was so much fun, all the Puffin people are so enthusiastic about the books they work on, and are all generally amazing. I met the UK editor of
Love, Aubrey
and Sarah Dessen which, believe me, was pretty exciting!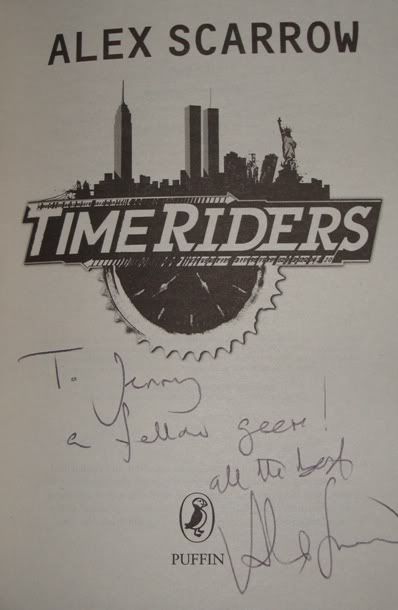 After leaving the Puffin offices, we then went to lunch with Nina from
Orion Children's Books
, where I had a lovely tuna salad and got to hear all about their 2010 books. They've got some brilliant stuff coming up, and I can't wait to read it all. Just the mere mention of Marcus Sedgwick made me squee slightly... I do love everything he writes!
From there we went to the UK
Simon & Schuster
offices, where me and Charley got very over-excited and just kind of repeated how much we love S&S and their many YA books. Seriously, these guys publish
Hush, Hush
, which I love, so you can imagine my over enthusiasm for this little trip. Kat (who, by the way, is ace), went through their 2010 schedule with us, and gave us many press releases and finished covers. 2010 is going to be fantastic in S&S land -- I'm excited about every single YA book they're publishing, especially
Hex Hall
and the
new editions
of Scott Westerfeld's
Uglies
series. I can't wait.
That pretty much wrapped up our one and a half days in London. We came back with many books, exciting information and a cool green Puffin bag. It was amazing to see the publishing houses and meet my online publicist friends, and I'm so glad I decided to go and brave London. Thanks to Kat, Nina, H & all the ladies at Puffin for a great two days. Roll on 2010!