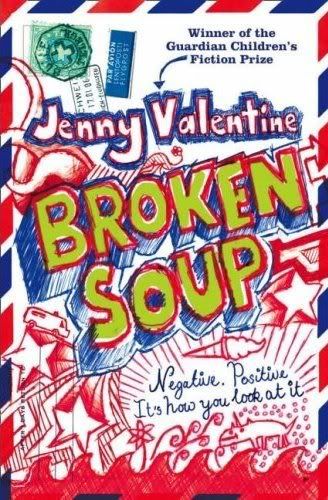 When the good-looking boy with the American accent presses the dropped negative into Rowan's hand, she's sure it's all a big mistake. Rowan has more responsibilities than most girls her age. These days, she pretty much looks after her little sister single-handedly -- which doesn't leave much time for friends or fun. So when she finds out that Bee from school saw the whole thing, it piques her curiosity. Who was the boy? Why was he so insistent that the negative belonged to Rowan?
This is one of the most original novels I've read in a long time. Jenny Valentine managed to keep me intrigued throughout the whole of the book, and I never once had a clue what the conclusion would be.
All the characters are engaging and real, as well as layered and complex. I particularly liked Stroma, Rowan's six year old sister. She's your typical child, yet she has more maturity and sincerity than a lot of adults possess. Harper, the boy with the negative, is also another favourite of mine. He ends up playing such a huge role in Rowan's life that it's hard not to completey fall in love with him. He's selfless and generous, and is as genuine a character as you can hope to read about.
I highly, highly recommend this book. Not only will it keep you guessing, but it will also make you appreciate everyone in your life. Oh, and good news for anyone in the US:
Broken Soup
is due for publication in April. Put it on your reading lists... you won't be disappointed!