In My Mailbox idea from Kristi @ The Story Siren, and all descriptions from Amazon.
I got some cool books this week, and I'm excited to read them all!
-----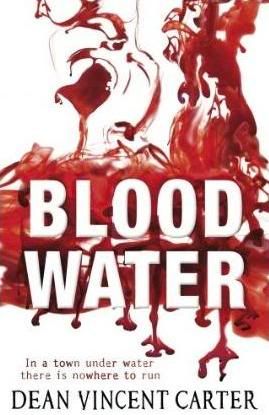 Blood Water
by Dean Vincent Carter
(
For review
. I love the cover!).
They're all dead now. I am the last one. Dr Morrow can't identify the 'thing' he found living in the lake but he knows it's dangerous ...then it goes missing ...Caught in the flood that is devastating the town, brothers Sean and James stumble across Morrow and the carnage left at his lab. The missing specimen is some kind of deadly parasite that moves from person to person, destroying its hosts in disgusting, gory ways. The death toll will rise along with the waters unless the brothers can track down the homicidal specimen and find a way to destroy it.


-----


The Dead and the Gone
by Susan Pfeffer
(We hardly ever get this in at work, so I thought I'd better buy it now!)
Susan Beth Pfeffer's
Life as We Knew It
enthralled and devastated readers with its brutal but hopeful look at an apocalyptic event--an asteroid hitting the moon, setting off a tailspin of horrific climate changes. Now this harrowing companion novel examines the same events as they unfold in New York City, revealed through the eyes of seventeen-year-old Puerto Rican Alex Morales. When Alex's parents disappear in the aftermath of tidal waves, he must care for his two younger sisters, even as Manhattan becomes a deadly wasteland, and food and aid dwindle.
-----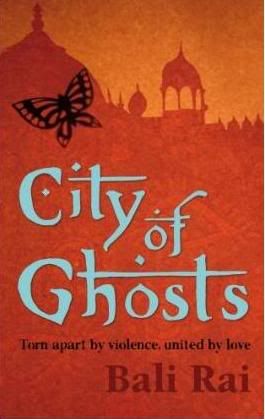 City of Ghosts
by Bali Rai
(
For review
. This sounds unusual, but good).
It's 1919 and Amritsar is a city on the brink of rebellion. Riots, violence and tension spill onto the streets ...Bissen Singh fought bravely for the British Empire during World War One. Now he waits patiently for news from England. Gurdial, a young orphan, is desperate to marry Sohni, the daughter of a rich and evil man. And Jeevan, Gurdial's oldest friend, is swept up in the revolution and changing beyond all recognition. Bissen, Gurdial and Jeevan are looking to the future whilst trying to escape ghosts from the past. But as the fight for Amritsar reaches a terrifying climax, their lives will be changed for ever.
-----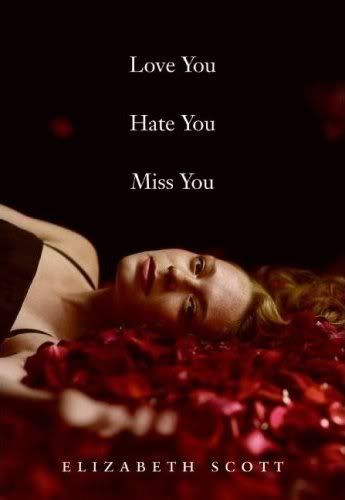 Love You Hate You Miss You
by Elizabeth Scott
(Woohoo!)
Get this, I'm supposed to be starting a journal about "my journey." Please. I can see it now:
Dear Diary, As I'm set adrift on this crazy sea called "life"
. . . I don't think so. It's been seventy-five days. Amy's sick of her parents suddenly taking an interest in her. And she's really sick of people asking her about Julia. Julia's gone now, and she doesn't want to talk about it. They wouldn't get it, anyway. They wouldn't understand what it feels like to have your best friend ripped away from you. They wouldn't understand what it feels like to know it's your fault. Amy's shrink thinks it would help to start a diary. Instead, Amy starts writing letters to Julia. But as she writes letter after letter, she begins to realize that the past wasn't as perfect as she thought it was—and the present deserves a chance too.
-----

Secrets at St. Jude's: New Girl
by Carmen Reid
(
For review
. This sounds like a fun read!).
Gina's mother is fed up with her staying out late, spending too much money on clothes and too much time IM-ing her friends. But her solution to sort out her wayward LA IT girl is pretty drastic - she's sending Gina to Scotland to go to the same boarding school she attended. Suddenly taken from a world of malls, mobile phones, en-suite wet-rooms, designer clothes and sophisticated boys, Gina is suddenly forced to find her way through games of hockey, communal meals and showers, horrible public schoolboys and stuffy housemistresses. Will she ever survive? Her dorm buddies might just help - they're a strange bunch but they seem to be good fun ...And there are always the boys from the local school to help keep them entertained.

-----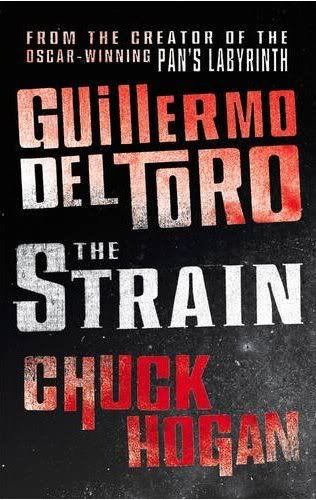 The Strain
by Guillermo Del Toro and Chuck Hogan
(I couldn't resist this one - it's about vampires! I know it's adult fiction, but I think I'll still review it here. I reckon' it will appeal to some other YA readers).
A plane lands at JFK and mysteriously 'goes dark', stopping in the middle of the runway for no apparent reason, all lights off, all doors sealed. The pilots cannot be raised. When the hatch above the wing finally clicks open, it soon becomes clear that everyone on board is dead -- although there is no sign of any trauma or struggle. Ephraim Goodweather and his team from the Center for Disease Control must work quickly to establish the cause of this strange ocurrence before panic spreads. The first thing they discover is that four of the victims are actually still alive. But that's the only good news. And when all two hundred corpses disappear from various morgues around the city on the same night, things very rapidly get worse. Soon Eph and a small band of helpers will find themselves battling to protect not only their own loved ones, but the whole city, against an ancient threat to humanity.
-----




City of Glass
by Cassandra Clare
(UK advance copy: yes, they're printing it with the US cover! Cool eh? It's so much better than the creepy blue guy. My CoG review is
here
).
As Clary uncovers more about her family's past, she finds an ally in mysterious Shadow-hunter Sebastian. With Valentine mustering the full force of his power to destroy all Shadow-hunters forever, their only chance to defeat him is to fight alongside their eternal enemies. But can Downworlders and Shadowhunters put aside their hatred to work together?
Walker UK also sent me this very cool
City of Glass
promo t-shirt. I love it!