Sarah Jane Stratford is the debut author of adult novel
The Midnight Guardian
, which sees vampires up against the Nazis in WWII. Thanks, Sarah!
----------
How did you go from being a history student in York to writing your first adult novel?
I've always loved stories, which is really why I love history. But the actual telling of stories ultimately held the most appeal, so it seemed only natural to start writing fake history. I had already done so in screenplays and some other projects and have finally done so in long form. It keeps me out of trouble.
Is the Second World War a particular point of interest for you? Did you have to do a lot of research into the event, or was it based on existing knowledge?
I knew a fair bit about it already from extensive reading, study, and a peculiar interest in war films. It's such a horrible time and yet so full of fascinating stories that it had always drawn me. I did more research as I was working on the book, but mostly just let the story guide me.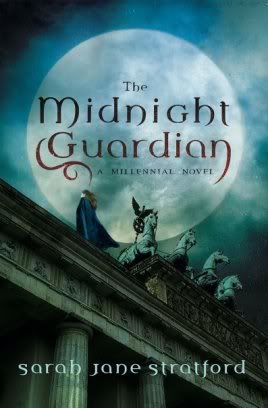 I've never encountered a story that sees vampires against Nazis. Was there a clear moment when this idea came to you?
I felt like Brigit, my heroine, was so strong and present that she had me spinning out her story long before I knew what was happening. I guess it came from a fascination with resistance movements and grew from there. I was deeply interested in the power of the two groups. Vampires – so strong and smart and effectively immortal. Nazis – powerful and felt themselves immortal. So each assume godlike qualities and are rightly considered as monsters from those outside their tiny circle of benevolence. I wondered what might happen if these two factions stood openly against each other. Once I started playing with the idea, I had to run with it.
The Millennials are very old, very powerful, vampires. Did you mix their mythology with any contemporary vampire lore, or did you set out to create a purely original breed?
I wanted to encompass some aspects of traditional and contemporary lore, since everything tends to build from what came before. My most immediate influence was the universe created by Joss Whedon for
Buffy
, which is part of why I was so thrilled when Marti Noxon wrote a beautiful blurb for the book. So that was my main springboard in thinking about who these vampires were and how they live. But of course, I also wanted to make them original, inherent to this specific world.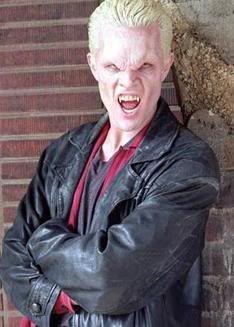 The Midnight Guardian

jumps between several different time frames. When writing the book, did you focus on one singular time period, or did you write it in the published chronology?
I knew from the outset that I would be delving into three emotionally intertwining stories and one of my biggest early thrills was seeing how perfectly they all fell into place. I do recognize that some people find it a bit confusing, but for Brigit and me, it came down to history. The past continually informs the present, so it was only right that Brigit and Eamon look back to past both recent and distant as a way of comprehending the present. It was tricky to do, but hugely rewarding.
With the recent influx of vampire literature, both in the adult and YA genres, did you ever worry about the critical reception that

The Midnight Guardian

would receive?
I wrote the book in a vacuum – it was just me and the characters and story – but as we drew nearer to publication, of course I had some concerns that people might not welcome a new vampire story in the mix. I hoped and am happy to see that readers are accepting and enjoying the Millennials and their own unique world.
Are you planning to write more books about the Millennials? If so, do you have any news or series information you can share?
I am! I'm doing revisions on the sequel now, which picks up shortly after
The Midnight Guardian
left off and continues with the war. This story focuses on Mors – he's a lot of fun to spend time with!
----------
Related links: