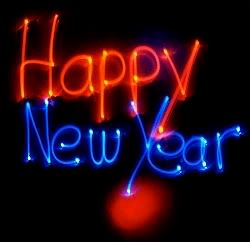 Hey guys!
Happy New Year!
I hope 2010 is good for everyone, and brings lots of amazing books! I realise this is a few days late, but I've finally sorted everything out, so I can compile it all in one post.
Blog changes:
I've made a few changes to my blog over the last couple of days, which I've been thinking about for a while. A new year inspired me to finally do them and stop thinking about them, so here they are:
I now have my own domain name! Thanks to much deliberating, months of thinking (hmm, far too much) and talking to Becky over at The Bookette, I decided to buy a custom domain name. All old links still work, and I think eventually they'll be redirected to my new one. I don't know how other blogrolls etc... will work, but I think they'll just redirect. My new URL is now:
http://www.wondrousreads.com
When it comes to my reviews, I've decided to get rid of my star rating. Personally, I've been finding it really difficult to give books a fair and honest rating when it comes to choosing a star out of 5. I still want to think of a way to give my overall rating of a book, but I don't know when/if I'll come up with something. I thought about grading, but like I said, I'm not too sure. For now, my reviews will just be my written (and often rambling) thoughts.
I've added a bit more information about each book I review. The publisher, format and release date will now be listed at the top, and I hope it's useful to people wanting to know more about said title. I've also broken my reviews up a bit more, with the summary/review sections clearly marked.
Blog resolutions:
I don't have many, but here they are:
Comment on other blogs more

Try to write more discussion posts
List both the good and bad points of every book. Nothing is perfect.
Use Goodreads!

Challenges:
And finally, I'm participating in 2 challenges for 2010:
I think that's everything... thanks for reading!