In My Mailbox idea from Kristi @
The Story Siren
, and all links take you to Amazon.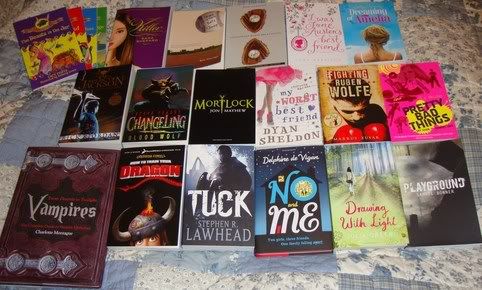 I had a crazy week for review books this week, hardly any of which I was expecting. I'm excited to read them all - they all look brilliant! None of the books I'd bought from Amazon arrived in time for IMM, but hopefully they'll be here next week.
For review:
I also got a great surprise when I opened a package from
Keren David
, author of
When I Was Joe
. This is one of my favourite books, so I'm really excited to have a signed copy. Thanks, Keren!
And lastly, Michelle Harrison, author of
The 13 Treasures
series, sent me some signed bookplates to stick in my books. She sent some extra ones for me to give away on here, so look out for those soon! Happy reading everyone, and I hope you all have a great week! :)