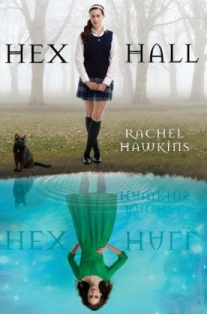 US // UK

I like both these covers for Hex Hall, though I think I just prefer the UK one. It reminds me of the poster/DVD cover of teen horror flick The Craft, and I love that the shadows represent the supernatural sides of the girls.
That's not to say I don't like the US cover, because I do. It also plays on reflections and dual images, and I think it works well. When I look at it, I can't help thinking of Salem the cat from Sabrina the Teenage Witch.
Which is your favourite?