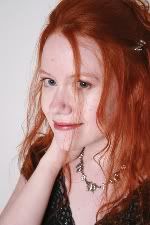 Richelle Mead, author of the
Vampire Academy
series, is coming over to the UK next week, for what is bound to be a fantastic tour. Below are all the dates and details, and if anyone's going to the Eternal Twilight convention, see you there!
For more VA info, you can sign up to the UK Facebook page
here
.
From Richelle's
site
:
18th Feb: SOUTHAMPTON PUBLIC VAMPIRE PARTY AND SIGNING - 6pm
Waterstone's Southampton Above Bar
This is open to the public. Tickets are free but spaces are limited. Anyone who wants to attend just needs to let a bookseller know by popping in or calling on 02380633130.
19th Feb: CHESHIRE VAMPIRE PARTY AND SIGNING - 6pm
Simpy Books, 228 Moss Lane, Bramhall, Cheshire SK7 1BD (Near Manchester),6pm event.
Tickets are £7 (this includes a book). Call 0161 439 1436 to book a ticket, places are limited.
20th Feb: Signing at ECLIPSE, the Twilight Convention, Birmingham
Signing at the VA stand from 11:30am – 12:30pm.
-----
JUST ANNOUNCED - 19th Feb: Signing at Waterstone's Harrods, London
12 noon.
And some more information about the event at one of my local shops, Simply Books: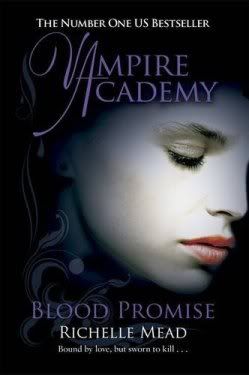 JOIN THE VAMPIRE ACADEMY and MEET AUTHOR RICHELLE MEAD
!
Come to Simply Books to discover your dark destiny and enrol in Richelle Mead's VAMPIRE ACADEMY!
Ever wondered what kind of a vampire you'd make? Be born into the night and reveal your vampire name in a game of chance. Are you a living, magical Moroi, or a decaying, evil Strigoi? Those who dress the part will be rewarded, and dark gifts will be bestowed on all...
Richelle Mead's
Vampire Academy
series is an incredibly addictive, dark and delicious read. Celebrate the publication of
Shadow Kiss
and
Blood Promise
this February with Simply Books - enrol in the Vampire Academy today!
Giveaway
Thanks to Puffin UK, I have five (5) sets of the new UK editions of both
Shadow Kiss
and
Blood Promise
to give away. Rules are below, and fill in the form to enter!
Rules & info:
* Open to
UK residents only
(sorry guys, publisher's request!).
* End date: February 17th, 2010.
* One entry per person.
* You don't have to follow my blog to enter.