Tonight, me and Carla from
The Crooked Shelf
went to Waterstones Deansgate in Manchester, to meet Charlaine Harris, the genius author behind the Sookie Stackhouse series, and the inspiration for the TV show
True Blood
.
This event was a straightforward signing, with no talk or anything, as I don't think there would have been time! It was a great event, with a brilliant turnout and a lot of excited fans in attendance.
I asked Charlaine if this was her first time in England, and if she was enjoying herself, and she said that she'd vacationed here a few times with her husband, and was having a good time. I also asked what she thought of
True Blood
, and she said she really admired Alan Ball (creator) and everything he's done, she loves the cast and the whole direction of the show.
Here are some pics... (the second one is Charlaine, me, and Carla behind me on the right).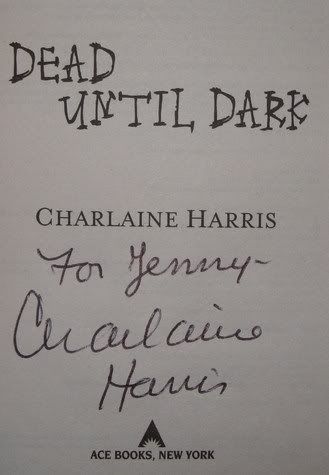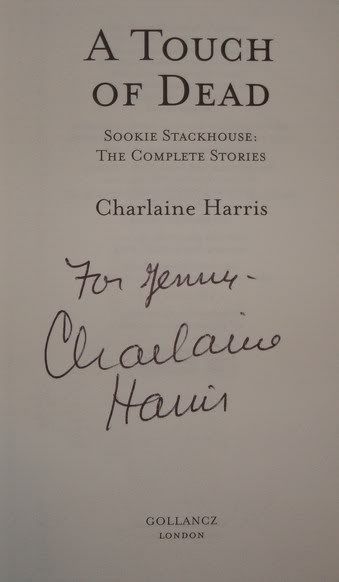 Thanks to Gollancz for organinsing a tour with this lovely lady!