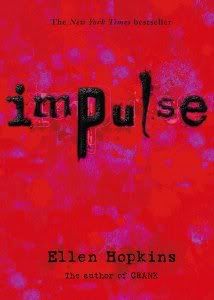 Publisher:
Simon Pulse
Format:
Paperback
Released:
May 20th, 2008
Grade rating:
A
-
Amazon summary:
Sometimes you don't wake up. But if you happen to, you know things will never be the same. Three lives, three different paths to the same destination: Aspen Springs, a psychiatric hospital for those who have attempted the ultimate act -- suicide. Vanessa is beautiful and smart, but her secrets keep her answering the call of the blade. Tony, after suffering a painful childhood, can only find peace through pills. And Conner, outwardly, has the perfect life. But dig a little deeper and find a boy who is in constant battle with his parents, his life, himself.
In one instant each of these young people decided enough was enough. They grabbed the blade, the bottle, the gun -- and tried to end it all. Now they have a second chance, and just maybe, with each other's help, they can find their way to a better life -- but only if they're strong and can fight the demons that brought them here in the first place.
Review:
I love Ellen Hopkins. LOVE her. I've never met her, and I doubt I ever will, but her writing speaks to me in a way that not many other books have. Her raw honesty and poetic talent never fails to amaze me, and I become completely enthralled in her stories. I end up blocking everything out until I've finished the whole book, because I just can't bear to put it down, even for five minutes.
Impulse
hooked me, shocked me and frustrated me. I wanted to know the characters myself, so I could talk to them, and try to make things better. The more I learnt about them, the more I realised they couldn't all be helped, and that some lives are, thanks to past traumas, ultimately irreparable. The ending left me reeling, and I admit, I didn't like it. I mean, I liked it, but I didn't want it. Not like that.
Although I've never ever experienced anything like Conner, Tony and Vanessa have, I still understood them and all their thought processes. They're very different people, but all have one commonality: the desire to die. For various reasons they all tried, and failed, to commit suicide, which led to their meeting at the Aspen Springs psychiatric hospital. They formed unlikely bonds, some of which will last for life, and found comfort in each other's tragic stories and backgrounds.
To me,
Impulse
isn't about suicide. It's about love, hope and overcoming a lifetime of unavoidable guilt and self-doubt. The outcome of these character's stories may not be what you want, or need, but it's real. Ellen Hopkins tells the truth, and in doing so she gives teenagers everywhere a voice, along with a reason to ask for help.